News
08 Dec 2020
by Gavriel Hollander
New rules around borrowing from the government body set up to finance local authority capital projects have caused confusion, with some warning they could have a chilling effect on town halls' spending programmes.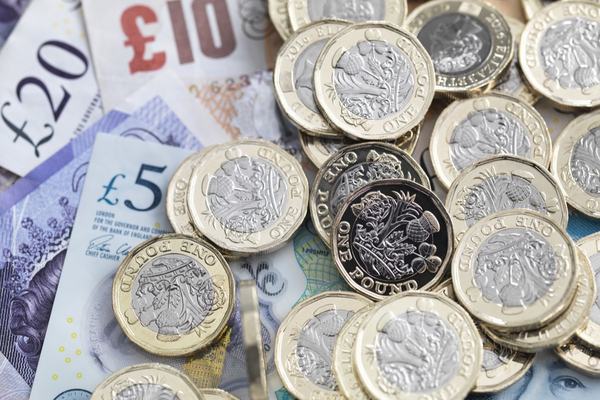 Picture: Getty
Last month, the Treasury changed the terms under which the Public Works Loan Board (PWLB) offered loans to councils, effectively banning any commercial investments. Under the terms, councils will have to "submit a high-level description of their capital spending and financing plans" for the next three years before they are allowed access to the lender, with finance directors having to pledge not to buy assets "primarily for yield" at any point in those three years.
Although the new terms came alongside a 100bps (one per cent) reduction in the spread over gilts offered by the PWLB, there are concerns that councils with projects that include commercial investments could steer clear of applying for funding or face sanctions.
While Treasury issued guidance makes an apparent exemption for investment in social housing assets located within a borrowing council's boundaries, advisors have pointed to potential inconsistencies in how the guidance is applied.
"There' are effectively exemptions for housing, the scope of which isn't clear, but you can see an enormous grey area," said Neil Waller, a banking and finance partner at Trowers & Hamlins.
"There are projects where they might be investing in commercial property but it might be linked to regeneration, or they might be providing houses, or they might be investing in an important local asset that they might make money out of, but also there are good local community reasons to do it, too.
"What they've done is say that councils just can't invest in this [kind of project] going forward. If you need a certificate for three years that applies to projects no matter how you fund them, applying for PWLB disqualifies you from doing them for the next three years."
David Blake, a strategic director at Arlingclose, said that authorities "are broadly happy" with the reduced rates being offered but agreed that "they are struggling with the grey areas" in the guidance.
"It's the fact that if you've got any elements of commercial activity, or you're purchasing assets for investment yields, or you've got any elements of that in your programme, it could mean you're frozen out of new PWLB funding across your entire capital programmes," he added.
Although it is understood that Treasury would not apply the new guidance retrospectively, meaning that the PWLB could still be used as a lender of last resort to refinance existing capital programmes irrespective of their make-up, Mr Blake said that councils with multi-phase projects that they are part-way through could fall foul of the new rules.
"We've got some authorities that maybe have a three-phase project and they're into phase two but they still need funding for phase three – it's those projects that are going to prove a bit tricky," he explained.
The new rules have already seen the UK Municipal Bonds Agency (UKMBA) withdraw a planned bond issue on behalf of Warrington Borough Council, citing "short-term uncertainty" as a result of the lending policy. The bond was expected to be worth up to £200m and would have been used to fund a wide-ranging capital programme including housing, regeneration and transport projects.
Lynton Green, deputy chief executive and director of corporate services at Warrington Council, told Social Housing that the changes meant that the council could now achieve a better rate with PWLB borrowing than it could through a bond issue.
"It would be very difficult for me to demonstrate that I was getting best value for Warrington taxpayers by issuing bonds when we could borrow the same money from the PWLB for less," he said.
June Matte, a director at the UKMBA, said that investors were "confused" about what the new lending terms meant for pricing. She added: "Virtually every investor we talked to said we have to go off and figure out how this works, so really the catalyst for putting it on pause was the fact that that uncertainty affected pricing."
Mr Waller said that the withdrawal of Warrington's bond showed "the chilling effect on the market" of the new rules.
However, Mr Green was insistent that the extra scrutiny on council investment policies would not stop Warrington from being able to access PWLB money, despite a long history of lending to third parties, including housing associations.
Warrington Council has offered funding facilities to 14 local housing associations since it made its first such investment in 2010. It has made £600m of facilities available over the 10 years since, with £200m of that drawn down.
"This isn't about buying an asset to generate return," said Mr Green. "We're helping to encourage housebuilding so we're doing it for a policy reason. If associations are interested in doing those deals we'll still have that discussion.
"I don't think we're worried at all [about the new rules]. Everything that we're planning to do is addressing local policy issues. Whether it's supporting local businesses, addressing climate change, whether it's regeneration for economic growth or housing, everything we're doing is within our economic area. We might be doing it in a slightly different way to others but we're addressing some of those things that are really important things for local authorities to do."
According to documents released alongside the government's Spending Review last month, the cut in the PWLB's interest rate margin is expected to cost £255m on an annual basis by 2025/26. But the government anticipates savings of £190m by the same date through the reform of its lending terms.
In a consultation on the changes, launched in the spring, more than three-quarters of councils (77 per cent) said they used PWLB borrowing to support treasury management and fund capital programmes. Councils also said that the PWLB's lending terms affected the terms they were offered by private lenders, who often use government borrowing as a benchmark.