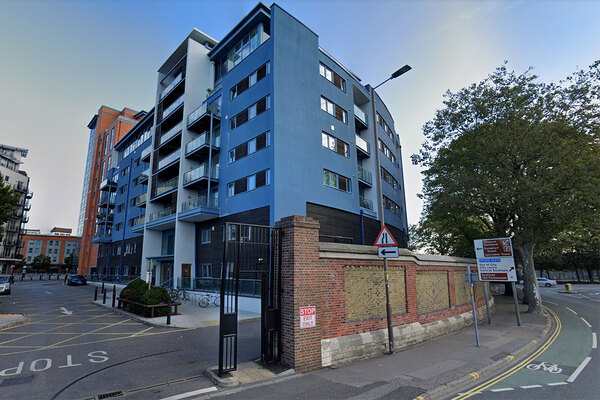 By this point, Berkeley had secured its own inspection, with the fire engineer giving the building a B1, which means that while combustible materials are present on the block, the fire risk is low and remedial work is not needed.
However, after the RMC requested the detailed cladding survey, the more detailed report that goes alongside the EWS1 form, from Berkeley, the house builder would not provide this.
Inside Housing has come across several examples of developers or building owners unwilling to provide the accompanying cladding report to leaseholders and management companies.
Without this report, the block's management company opted to follow the advice of the EWS it commissioned, for which they did have the cladding report. This meant a waking watch was installed in October and the management company is currently preparing the building for remedial works.
However, there are now concerns that this work could be premature, particularly in light of the Berkeley-commissioned report deeming the block not to be in need of work.
"The thing is, we don't know who is right," said Peter Kemp, a leaseholder at the Blue Building. "If the B2 rating is wrong, arguably there may be leaseholders unnecessarily losing their homes or worse still, unnecessarily going bankrupt."
Inside Housing understands that despite seeing the report commissioned by Encore, the engineer that Berkeley appointed sticks by their B1 conclusion. It also understands that while the house builder is sympathetic with the situation of leaseholders, it believes differences in opinion on EWS forms can occur.
Encore Estates told Inside Housing that it did not believe residents should not meet the cost of remediation works and it was working working hard with the management company, residents and government to achieve this.
It said that it had already secured government funding to cover the cost of an alarm being installed on the block, which would remove the need for a waking watch. It had also made an application through the government's Building Safety Fund and had made it through the first funding stage.
Berkeley declined to comment.