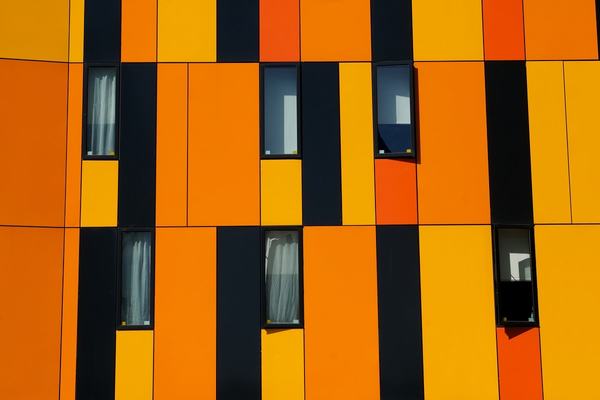 Shared owner Lisa Reynolds says she has struggled to sleep and fears for her future after three separate buyers pulled out of the purchase of her flat due to delays around receiving an EWS1 that would be accepted by banks.
In total, Ms Reynolds has had three different EWS1 checks on her building near Shoreditch, east London, which is owned by Peabody, and received four different forms, two of which were rejected by the banks when buyers attempted to secure mortgages to purchase her home.
The aborted sales also meant that Ms Reynolds has now missed out on buying a new home after the property she reserved had been given to somebody else due to her sale taking too long.
Ms Reynolds' account is the latest story in a series of pieces being run by Inside Housing this week highlighting the issue with the EWS1 system that is currently causing chaos and confusion in the UK flat sale market.
The EWS1 process was created by the Royal Institution of Chartered Surveyors (RICS) and supported by the government back in December 2019. It requires a qualified professional to inspect a building's external wall and sign a form that rules whether flammable materials are present on the external wall of a building, meaning it requires remedial work, or whether no remedial work is needed and a sale can progress.
However, the high demand and lack of professionals to carry out the checks has meant huge delays in leaseholders being able to secure checks. For those who are able to get checks, the lack of clarity over who can carry them out has meant many EWS1 assessments have had to be repeated on buildings, in some cases resulting in different ratings.
Ms Reynolds began trying to sell her home last February in a bid to move into a bigger property. After her prospective buyer was asked for an EWS1 form, Peabody assured Ms Reynolds that it had an EWS1 form for the building that met requirements. The form that Peabody gave to Ms Reynolds rated the building as B1, which means that while some combustible materials are present on the building, the fire risk is low and sales can proceed.
However, the buyer saw attempts to secure a mortgage from two different banks rejected, with the banks saying that the professional that signed off the EWS1 for Peabody was not correctly qualified. The buyer eventually pulled out in May.
RICS EWS1 guidance states that an EWS1 form can only be signed off as B rated if the person filling out the form is a chartered fire engineer. The majority of banks do not accept forms that do not adhere to this rule.
Latest research from the Building Safety Register has found that as many as one in four checks may not have a valid signatory according to the latest RICS guidance.
A second buyer for Ms Reynolds' flat was found in May 2020, with Peabody once gain assuring her that the EWS1 form could be used. Again, the second buyer could not secure a mortgage due to the qualifications of the signatory on the form and pulled out.
After the two failed sales, and desperate to move due to Ms Reynolds and her partner reserving a house on another Peabody site, the couple put their flat on the market again, this time reducing the cost by £50,000.
After a third buyer saw two mortgage applications rejected again by banks, Peabody confirmed to Ms Reynolds that the first EWS1 check was not valid with new guidance, and it would be securing a new EWS1 check.
A second EWS1 check was then carried out by a new company earlier this year, producing a B1 rating.