EMCOR UK has appointed Marcia Ore as its Head of Equality, Diversity & Inclusion and Cheryl McCall as its new Chief Financial Officer.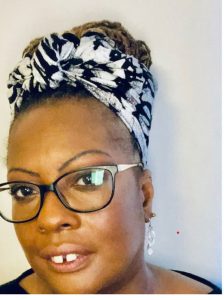 Ore worked for the police service for over 30 years and during that time held several roles to challenge barriers to equality, diversity and inclusion including: executive member of the National Black Police Association and chair of the Gender and Sexual Orientation sub-committee; member of the Association of Chief Police Officers working party exploring the career progression for women and black and ethnic minority police officers and staff.
Since retiring from the Police Service, Ore has continued to be actively involved with diversity, inclusion and equality activity including delivering training sessions, facilitating workshops and supporting organisations to develop their strategic approach to diversity and inclusion.
Commenting on her new role, Ore said: "I am delighted to be joining EMCOR UK and look forward to further developing and executing its diversity and inclusion strategy. I was drawn by their purpose to create a better world at work and by their values and I aim to ensure that they have the best strategy, policies and training in place to drive positive behavioural change and to create a culture that is truly inclusive."
Cheryl McCall will replace current Chief Financial Officer, Chris Howse, who has held the role at EMCOR UK since 2012 and is retiring at the end of the month.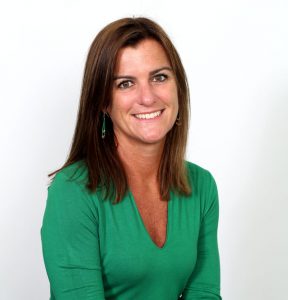 McCall joins from AECOM, a Fortune 500 multi-national consultancy firm, where she has worked for over 18 years in a number of finance roles and most recently as its UKI Chief Financial Officer since 2017. Prior to that, McCall began her career in South Africa as an auditor and then spent three years as Infrastructure Controller at a telecommunications company.
On her appointment, McCall commented: "I am very excited about this opportunity and look forward to working with the UK and US senior teams to ensure that EMCOR UK continues to financially and commercially thrive in the future."
Both Ore and McCall will join the Executive Leadership Team and will report into CEO Keith Chanter. Ore will also have a dotted reporting line into Dylan Wickenden, Executive Director, Human Resources and will work closely with the broader HR team and members of EMCOR UK's diversity and inclusion working groups to shape and drive the company's approach to diversity and inclusion.
Keith Chanter, CEO of EMCOR UK, said: "We welcome both Marcia and Cheryl and are delighted that they have agreed to join EMCOR UK in these two very important roles.
"Marcia brings with her such a wealth of experience which supports our commitment to be an inclusive employer and our purpose to create a better world at work. She will work closely with our senior leaders to ensure that our equality, diversity and inclusion strategy and initiatives are a core part of how we operate at all levels across the business. She will join a team that continues to push for the advancement of equality of opportunity and strives to raise awareness of the benefits of an inclusive culture.
"Cheryl brings very strong financial, commercial and US stakeholder management expertise and we hope to benefit from her broad experience of working with a variety of senior leaders to develop business strategies across many different disciplines. She will be key to shaping and implementing our strategic, operational and financial objectives and to ensuring adherence to our financial controls and processes.
"I would like to personally thank Chris for his wise counsel and valuable contribution over the last 10 years; he is a highly respected member of our Executive Leadership Team and has many friends and colleagues across EMCOR UK who I know join me in celebrating his success and wishing him well in his retirement."
Six steps to facilities management in the post-pandemic world
As workplaces open up and restrictions lift the role of the FM has become more important than ever.
The challenges presented by the Covid-19 pandemic are now providing a valuable opportunity for FMs to demonstrate their skills and adaptability. Whilst on a practical level FMs are responsible for making buildings safe and comfortable, they are also crucial in attracting people back to the office.
In speaking with industry leaders, it is clear that there are six key areas of focus. Zip has published a white paper which looks at each one, suggesting ways that facilities managers can tackle the complexities and pace of a return to the workplace, whilst demonstrating clear and effective leadership along the way.
To find out more download the white paper here.