News
01 Dec 2020
by Gavriel Hollander
Spending by registered providers on capital works programmes, maintenance and new supply of housing was significantly down year on year in the last quarter as the impact of the Coronavirus pandemic has continued to be felt across the sector.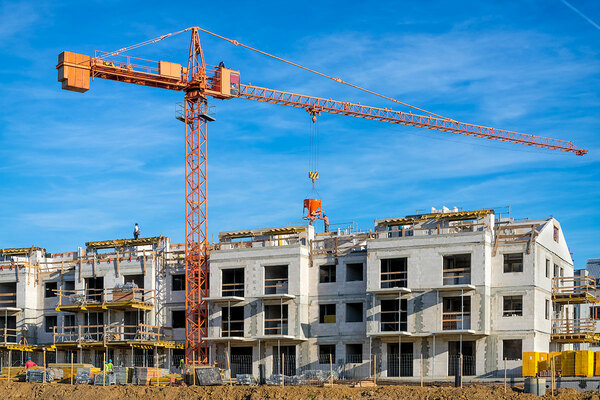 Picture: Getty
The latest quarterly survey of more than 200 English housing associations by the Regulator of Social Housing (RSH) shows that capitalised spend on repairs and maintenance in the three months to September was down 35% on the same period in 2019, falling from £458m to £299m.
Investment in development was 18% lower than in the same period last year, standing at £2.4bn. This was below the £3.3bn forecast for the quarter and the £2.6bn forecast for contractually committed schemes.
However, both repairs and maintenance and development spending were up on the previous quarter, which represented the first full quarter since the UK's nationwide lockdown in the spring. Capitalised repairs and maintenance spending was up 23% since the end of June, while investment in new supply was 30% higher.
The regulator also assessed forecast spending for the next 12 months, predicting a total spend of £16.6bn on new supply, of which £10.9bn is contractually committed. This spend is 7% up on the £15.5bn of investment forecast over 12 months in the June survey and just 2% down on the 12-month forecast in December 2019, before the COVID-19 pandemic took hold.
At the time of the last quarterly survey, mean rent arrears had reached their highest level for five years, standing at 4.03%. In the three months to September, mean arrears had fallen slightly to 3.98% although this is still close to their highest level over the past five years and well above the 3.71% recorded in the same period last year.
The survey suggests that the overall financial strength of the sector was improved since June, with total cash and undrawn facilities of £34.7bn available at the end of the quarter. During the quarter, new facilities totalling £4.5bn were arranged by 44 providers, with £3.7bn coming from the capital markets and just £800m from banks. More than a quarter of these facilities (£1.2bn) related to the Covid Corporate Financing Facility.
Market sales also recovered over the three months covered by the survey, with 1,461 units sold – nearly three times the level achieved in the three months to June.
Will Perry, director of strategy at the RSH, said: "The social housing sector continues to maintain a good financial position with forecasted improvement. Considerable challenges still remain, and providers will need to manage risk effectively to ensure that they can maintain services to tenants and plan and invest for the future."