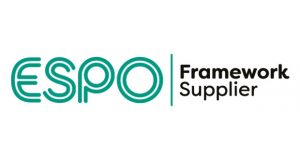 Derwent Facilities Management has been awarded a place on Eastern Shires Purchasing Organisation's (ESPO) framework for the provision of Total Facilities Management Services.
Framework 676_21 provides access to a broad range of facilities management services including hard and soft FM services as well as a full facilities management provision for public/private sector organisations across the Midlands.
The framework is split into three lots with Derwent fm securing a place on all three lots.
Lot 1 – Total Assessed Contract Value £0 – £1,000,000
Lot 2 – Total Assessed Contract Value £1,000,001 – £4,999,999
Lot 3 – Total Assessed Contract Value £5,000,000+
Neal Grant, Head of Business Development at Derwent fm said: "Derwent fm are delighted to be awarded a place on the ESPO framework, we look forward to working with the team at ESPO and expanding our public/private sector client portfolio in this important geographical region."