News
17 Mar 2021
by James Wilmore
Housing associations will need to borrow £20bn over the next two years to build more homes and for refinancing, taking total debt in the sector to more than £107bn, ratings agency Standard & Poor's (S&P) has predicted.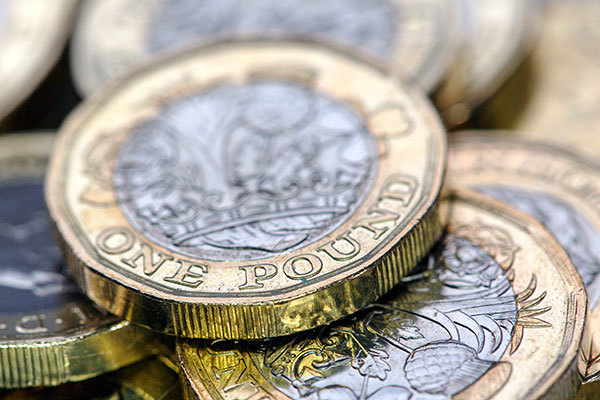 Picture: Getty
In a new report published today, S&P said that an increase in the number of affordable homes being developed and investment in existing stock will lead debt to spike, particularly among English providers, which account for about 90 per cent of the sector's debt.
Around 130,000 new affordable homes will be built by associations by March 2023, the agency estimated.
"While we anticipate that social housing providers will balance the two needs, we forecast that their capex on new and existing assets will increase," the report said.
The capital markets will remain associations' primary sources of funding, while providers would also look to refinance around £7bn of maturing debt over the next two years, S&P said.
---
---
However it said the sector's interest coverage will remain "fairly solid" thanks to a gradual drop in funding costs.
"Significant fundraising at a time when interest rates are low, and the refinancing of expensive legacy debt across the sector over the past two to three years will result in lower funding costs than we previously assumed," the report said.
Building more homes and the new rent regime, allowing providers to increase rents, will boost turnovers, S&P said.
But it warned that this would be offset by an expected increase in rent arrears as the government's furlough scheme ends and unemployment rises.
"This could result in a rise in bad debt and a loss of rental income," the report said. Earlier this month, fellow ratings agency Moody's also warned on rising rent arrears.
Repairs and maintenance will also increase as lockdowns end, S&P said.
However the agency said it believes that associations' operating cash flow would remain "relatively stable", helped by a recovery from rent losses in the 2023 financial year.
S&P also said it predicts that many providers will scale back the number of homes they build for market sale as a result of "narrowing margins".
But the report said: "This will reduce the cross-subsidies from such sales for the development of rental properties."
At the same time, the agency pointed to the need for providers to invest in their current stock, thanks to new fire safety and building standards, a government focus on tenant satisfaction through the Social Housing White Paper, and making homes more energy efficient.
The report said: "Social housing providers will cover some of their capex with grant funding and, we assume, existing cash.
"However, we don't think that internally generated cash flow, including the proceeds from asset sales, will be enough to cover the capex, and therefore foresee SHPs' debt steadily increasing through to the end of the financial year ending March 31, 2023."
On capital market financing, the report said: "Investor demand for issuance by social housing providers, given their social purpose and low interest rates, make capital market financing attractive to SHPs."
It added: "We believe that the issuance of unsecured debt could increase over time, in tandem with international investors' increasing appetite to invest in the UK social housing sector."
S&P currently rates 41 social housing providers, who account for around half the sector's debt, it said.