News
30.01.21
by Jack Simpson
Every local authority in England will be encouraged to create its own local design code to reflect the kind of developments communities want, as part of a raft of changes being put forward by the government to promote "beautiful and well-designed" developments.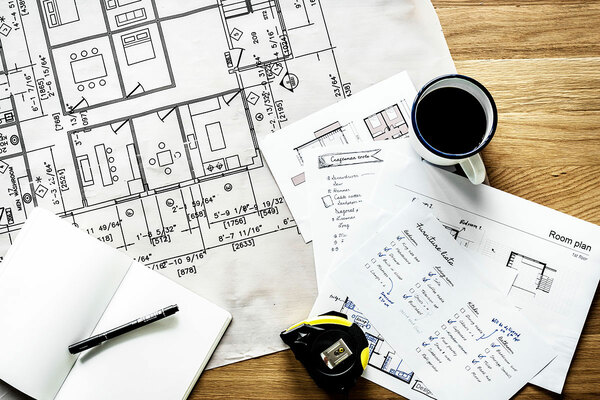 The government has published a new design code that outlines the standards new developments are expected to meet (picture: Getty)
Housing secretary Robert Jenrick today announced that councils will be encouraged to publish their own unique design codes, which will be influenced by local communities and provide developers with clear parameters over design.
The local design codes are part of a raft of initiatives being brought forward by the government today in a bid to encourage better design across the country.
The new measures are in response to the report from the Building Better, Building Beautiful Commission published last year.
Alongside the requirement for local design codes, the government has also published a new 'national model design code', which outlines the standards that new developments are expected to meet.
This will provide a checklist to guide councils in developing their own codes and advice on how to engage with communities.
The national design code will be piloted across 20 communities this year, including in places such as Greater Manchester, Tyne and Wear, and Hampshire.
---
---
A new Office for Place will also be set up within government next year. It will have the purpose of supporting local communities to turn their designs into the standard for all new buildings in a given area.
An interim Office for Place will be set up immediately, with a transition board chaired by Nicholas Boys Smith, chair of the Building Better, Building Beautiful Commission. Mr Boys Smith will make decisions on the long-term form the office will take.
The new measures will also include the relaunching of the Community Housing Fund, with £4m being made available to help community land trusts bid for funding through the £11.5bn Affordable Homes Programme.
Mr Jenrick said: "We should aspire to pass on our heritage to our successors, not depleted but enhanced. In order to do that, we need to bring about a profound and lasting change in the buildings that we build, which is one of the reasons we are placing a greater emphasis on locally popular design, quality and access to nature, through our national planning policies and introducing the national model design codes.
"These will enable local people to set the rules for what developments in their area should look like, ensuring that they reflect and enhance their surroundings and preserve our local character and identity."
"Instead of developers forcing plans on locals, they will need to adapt to proposals from local people, ensuring that current and new residents alike will benefit from beautiful homes in well-designed neighbourhoods."