News
20.05.21
by Nathaniel Barker
A council in the South East of England is seeking to charge leaseholders up to £217,000 each for repair works on their block.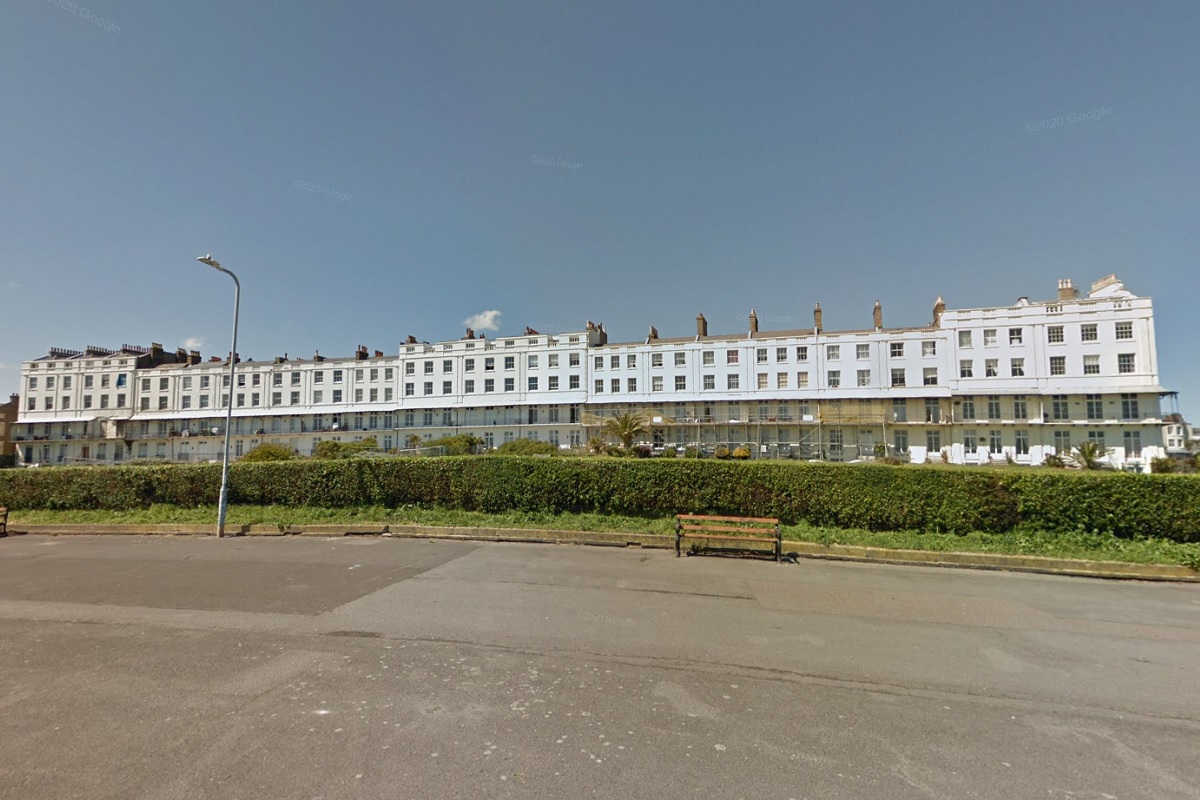 The Royal Crescent is a Grade II-listed building in Ramsgate (picture: Google Street View)
Thanet District Council's cabinet has agreed to tender a £2.8m contract for repairs – which it describes as "essential structural works" – at two buildings it owns on Ramsgate's historic Royal Crescent.
The council-owned buildings are divided into flats, with 12 tenanted and 10 leasehold homes, with the leasehold homes having been sold under the Right to Buy.
Leaseholders in one block are facing bills of between £94,000 and £164,000 each, while in the other the proposed costs range between as much as £177,000 and £217,000.
They have been offered to accept the charges against their properties – meaning they would have to pay upon selling their flats.
According to Zoopla, the current average value of homes in the Grade II-listed Royal Crescent – some of which are owned by a private freeholder – is £345,000.
The council has referred the case to a first-tier tribunal for a judgement on what leaseholder charges are fair and has promised to consult with residents over the scope of the works before tendering the contract, as required by law.
Residents have formed an action group to oppose the charges.
---
---
A spokesperson for the Labour minority-run authority said: "The report presented to cabinet stated that if repair works are not carried out, the building will deteriorate, which will impact on the conditions of the flats and their value.
"The costs presented in the report were estimated and represent the worst-case scenario and we will be working to reduce these if at all possible.
"But the fact that these seafront regency buildings are of significant heritage value and Grade II-listed does have an impact.
"We understand that the costs are high and this is why there is the offer for leaseholders to accept a charge against their property so that they do not have to pay anything unless they sell.
"In addition, the report made provision for the council to write off these amounts if there is insufficient equity or other funds and payment would cause financial hardship."
The works include fixing the buildings' balconies, which are currently held up by scaffolding and considered to pose a health and safety risk to residents, as well as passive fire safety measures to improve compartmentation.
They are expected take between three and four years to complete.
Cabinet members rejected an option to reduce or cap the charges involved for leaseholders after receiving legal advice that such a move would be unlawful.