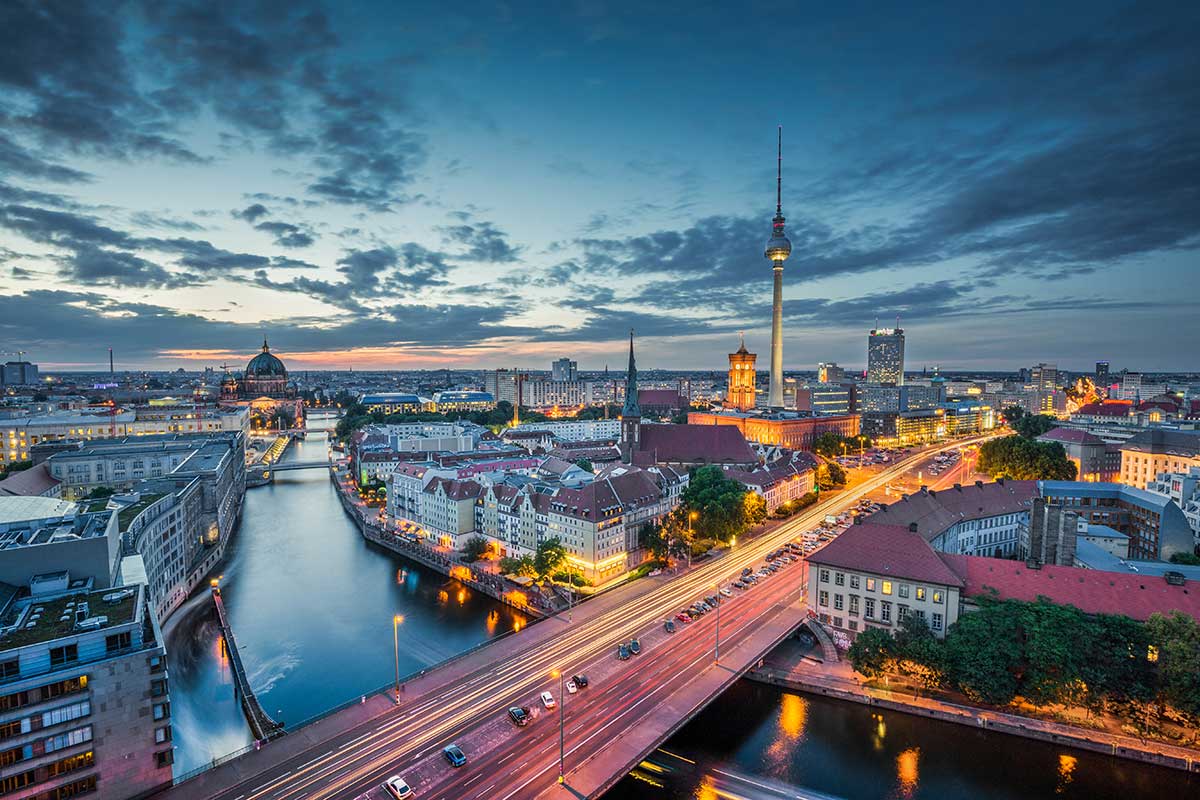 The picture in Berlin differs from that in the UK, where five million homes are earmarked for social use by registered providers and councils.
In England, housing associations own three million homes, while local authorities own 1.6 million. However, as in Germany, the power of private capital is under the spotlight, as England's new for-profit registered providers – permitted since 2008 – begin to scale rapidly, boosting the homes they own by nearly 50 per cent this year. Landlords in the sub-sector are expected to spend £23bn on 130,000 new homes over the next five years, according to analysis published in July by Savills.
In Germany, connected to the issue is the Berlin concept of rent control, or Mietendeckel, which set rent limits in different parts of the city and stopped any rent increases for five years. It was eventually ruled unconstitutional by the German national court. The concept has been a staple of London mayor Sadiq Khan's housing pledge, although powers would need to be granted by (an unwilling) central government.
Dr Kholodilin argues that a regulated housing market with rent control is difficult to apply evenly to all households, as they vary in size, location and quality. And to leave some properties regulated and some unregulated can create black-market behaviour in the housing market, alongside the possibility of an explosion in rental prices.
This has been seen in the more desirable areas of Berlin, such as Brandenburg and Potsdam. Consequently, private investors appear less likely to pursue homebuilding investments in areas that return uneven or risky yields.
London is a close comparator to Berlin in many ways, but the culture of homeownership in the UK far outstrips that of Germany.
For example, 63 per cent of the market in England were homeowners in 2020 – around 14.6 million households.
Germany has the second-lowest share of homeownership in all of the OECD countries, at around 45 per cent, according to the Bundesbank.
This makes rent control in England an unlikely prospect, as the economy hinges on fervent house buyers, despite rocketing house prices distorting the private and social rented sector rates.
Europe's major cities all face similar problems, despite variance in their housing markets, of centralised labour forces, strong migration patterns, a shortage of building supplies and too few houses being built.
In the absence of strong government-backed financing there is no choice but to rely on the private sector to provide homes at the rate they are required.
The high demand for rental properties across Europe has made residential real estate even more attractive for investors. Total investment reportedly rose from €7.9bn to €66.9bn between 2009 and 2020 – a 700 per cent increase, according to data from Real Capital Analytics.
Residential investment in continental Europe reached €11.4bn in the first three months of 2021, up nearly a quarter on the same period in 2020, according to Knight Frank.
The concept of private investment in housing, especially social housing, can be an uncomfortable one. A profit-making margin for shareholders on homes designed to be affordable, and in receipt of government subsidy, could seem immoral to some.
It has been playing out in the UK for around five years, as the explosion of for-profit registered providers takes a firmer grasp of the social housing sector.
But without substantially increased grant levels, some form of private investment is essential in order to maintain the pace of homebuilding required in the UK. For Homes England, it is so essential, in fact, that the government's delivery agency has urged institutional investors to engage with the affordable housing sector.
In a country where consecutive Conservative governments have initiated financial policies such as austerity, the UK is a long way from turning off the tap of funding that comes from private investors, in any sector. Germany, it appears, is the same.