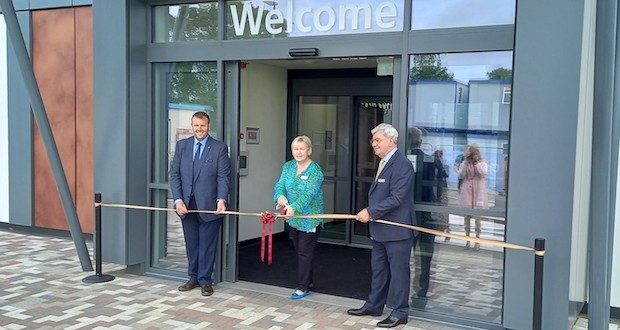 Compass Group UK & Ireland's Healthcare Retail team is working with Northampton General Hospital, as one part of three major developments improving staff welfare, as well as enhancing patient and visitor experience. Compass has been working in partnership with the hospital and its developers, Noviniti Ltd to deliver the fully funded new main entrance, at the site's South Entrance.
It provides the hospital with a more welcoming reception area, PALS (Patient Advice and Liaison Service) office and visitor facilities, featuring retail offers including a Costa Coffee, Subway, which opened on the 7th July, followed by a Stock Shop and M&S Food which opened yesterday (13th July).
Andy Jones, Managing Director of Healthcare Retail at Compass Group UK & Ireland said:
''We are thrilled to be working in partnership with Northampton General Hospital to deliver a great new space and retail offer for the Trust, its visitors, patients and staff. We are bringing high street retail, alongside food and beverage offers to provide a great service, quality and choice."
The retail offers will also include the newest innovations for customers, including ordering kiosks to avoid queuing and support social distancing across the site. Compass started working with Northampton General this year.
The overall hospital renovation work includes a new £15.9m critical and intensive care unit and designated children's A&E – due to open this year.
Stuart Finn, Director of Estates and Facilities at Northampton General Hospital said:
"We are so excited to be opening our new entrance. This development has been in the works for a number of years and will provide a new welcoming space for people coming to NGH. While we hope to welcome our local community to these new shops soon, we would ask that only those needing to attend the hospital use these facilities, until our hospital COVID restrictions change."