Compass Group UK & Ireland has seen six of its sectors recognised at the RoSPA (Royal Society for the Prevention of Accidents) Health and Safety Awards.
ESS Support Services Worldwide has achieved Gold for a staggering 18 consecutive years and honoured with an Order of Distinction, whilst Chartwells, Compass' school division, was given the President's Award, having achieved its 11th Gold Medal in a row.
Receiving a RoSPA award is indicative of an organisation displaying excellent standards of health and safety practice, acting as a benchmark for the wider industry. The award scheme, which is now in its 64th year, marks achievement at varying levels, covering Merit, Bronze, Silver and Gold levels. A Gold Medal, President's Award, Order of Distinction and the Patron's Award are presented to organisations sustaining the highest standards of the Gold level over consecutive years.
Instore, which provides restaurant and cafe food services to many of the UK's most well-known retail brands is one Gold away from being awarded the President's Award after achieving its ninth Gold Medal in a row, followed by sports stadia hospitality firm, Levy UK, with its fifth consecutive Gold and the Northern Ireland Compass team receiving a Gold Medal for the first time. In addition to this, the Healthcare division was commended within the Hotel & Catering Industry Award, one of the few competitive awards on offer for organisations displaying high standards of Health and Safety management in their respective industry.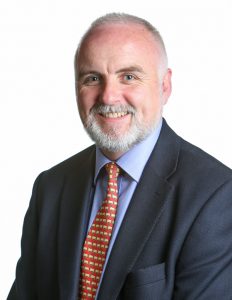 Mark Armstrong, HSE & Technical Services Director, Compass Group UK & Ireland, said: "I'm extremely proud that several of our business sectors have been honoured in this year's prestigious RoSPA Awards, only further cementing our long-standing achievements in Health and Safety, which remains a top priority for our business, even more so in the current climate.
"In response to the coronavirus crisis we continue to closely follow Government guidelines and also launched our Stay Safe, Eat Well programme, which ensures safe environments for our employees, customers and clients. We remain focused on continuing this excellent record of achievement."
The RoSPA Awards scheme is the longest-running of its kind in the UK, receiving entries from organisations around the world.