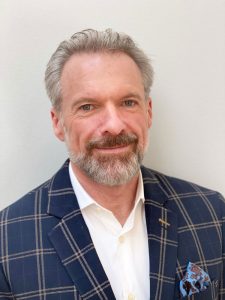 Technology-led facilities management company, Cloudfm, has announced the appointment of Terry Mills as Technical Solutions Director, as the company gears up for growth with a seven-figure investment in new technology and enhancements to the management team.
Mills joins the business following a 15-year career with ISS, where he was Group Vice President and responsible for enterprise and corporate development. His key focus was to develop multi-country FM solutions for leading global brands. His role in ISS Group saw him take the lead role in business development and operational transformation for the majority of ISS global corporate clients with revenues over £1 billion per annum.
In his new role at Cloudfm, Mills will lead a team to connect the company's advanced AI-powered technology platforms to clients all over Europe, offering a predictive solution across their assets.
Commenting on his new role Mills said: "The team at Cloudfm are addressing the big issues in the facilities management industry head-on, and I am extremely excited to become part of such a forward-looking organisation that will help our clients leapfrog a decade in advancement and open up opportunities for efficiency and net-zero, never previously thought possible. I have been very impressed and inspired by the passion demonstrated by the Cloudfm management team and their relentless drive to achieve customer excellence."
Cloudfm is in advanced trials with the NHS, casual dining, and various other sectors throughout the Covid period using its new IoT platform Mindsett.
The company pioneered the use of technology in facilities management with its Freedom platform, which created real-time visibility of every element of the maintenance process. The data-led approach increased efficiency and changed behaviours and has been used by brands from KFC to Tui.
Commenting on the appointment, Jeff Dewing, CEO of Cloudfm, said: "Terry brings a whole new dimension of thinking to the business with his wealth of global experience, supported by Cloudfm's unique, disruptive and agile technology capability."Terry has been recognised as a major player and leading SME in the global FM market. His appointment demonstrates our intent to drive, accelerate and scale the technology capability of facilities management which until now has been painfully absent."