News
31 Aug 2021
by James Wilmore
Fifty-three housing providers have been named as winning bidders for the new Affordable Homes Programme (AHP) in London.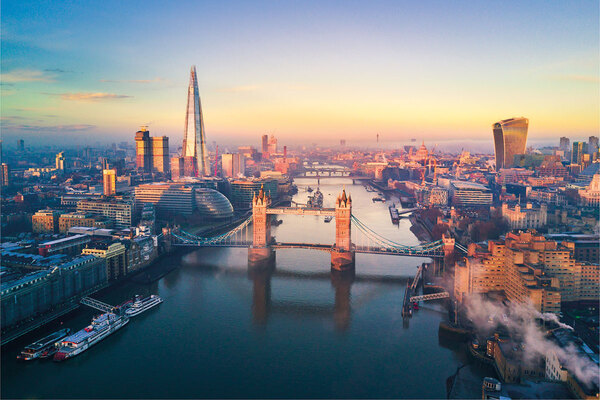 Picture: Getty
A mix of housing associations, councils and one for-profit provider will receive a share of £3.46bn as part of the mayor's programme to get nearly 30,000 affordable homes built over the next five years.
Clarion, the UK's largest housing association, has been awarded the largest grant – £240m – to help develop 2,000 new homes, including 1,250 as social rent. The next highest allocation is PA Housing, which has been awarded £181.7m (see table below).
Barking and Dagenham Council will receive the most of any council, with an allocation of £171m.
ReSI Homes, a for-profit registered provider owned by global asset manager Gresham House, has been awarded £56.25m of grant to help develop 1,250 units for "affordable homeownership".
---
---
The funds are part of the government's current wider £11.5bn AHP, covering 2021/22 to 2025/2026.
Outside London, nearly 40 providers have been awarded a share of £5.2bn, after being selected as strategic partners to Homes England. The winners outside the capital have yet to be revealed. In total, along with the allocations in London, partnership funding totalling £8.6bn has been announced today.
In London, the successful bidders will have to meet new conditions on building safety and design, including installing sprinklers, or other fire suppression systems, in new blocks of flats. Combustible materials on external walls will be banned on all new units, regardless of height.
Minimum floor-to-ceiling heights and a requirement for private outdoor space are also among the requirements, as well as rules on three-bedroom-plus homes and their exposure to sunlight.
The Greater London Authority (GLA) will also insist providers meet new equality, diversity and inclusion standards, with training for all staff, a zero-tolerance approach to discrimination and a commitment to recruiting from diverse and under-represented groups. Organisations will also be expected to publish details of their gender and ethnicity pay gaps, the GLA said.
London mayor Sadiq Khan said: "All Londoners deserve a safe, secure home with enough space to live comfortably, and private outside space to enjoy fresh air. I want to deliver a new generation of genuinely affordable housing in London that sets the standard nationally when it comes to excellent design, safety and sustainability."
Overall the government's £11.5bn AHP is aiming to deliver 180,000 new affordable homes "should economic conditions allow", the Ministry of Housing, Communities and Local Government said, as part of efforts to build 300,000 new homes a year by the mid 2020s.
AHP 2021-26 allocations
| | | | | |
| --- | --- | --- | --- | --- |
| Organisation | Total homes | Social rent homes | Affordable homeownership homes | Total funding requested |
| London Borough of Havering | 395 | 161 | 234 | £35,159,500 |
| Estuary Housing Association | 30 | 16 | 14 | £1,272,000 |
| RHP | 131 | 80 | 51 | £13,877,500 |
| City of Westminster Council | 230 | 106 | 124 | £24,079,955 |
| PA Housing | 1,455 | 930 | 525 | £181,725,000 |
| London Borough of Hammersmith and Fulham | 394 | 186 | 208 | £32,304,000 |
| Poplar HARCA | 227 | 145 | 82 | £21,231,400 |
| A2Dominion | 500 | 300 | 200 | £56,000,000 |
| London Borough of Barnet | 217 | 105 | 112 | £23,485,000 |
| Places for People | 44 | 44 | – | £3,960,000 |
| London Borough of Ealing | 1,032 | 561 | 471 | £109,563,549 |
| London Borough of Harrow | 411 | 219 | 192 | £44,370,000 |
| The Guinness Partnership | 300 | 150 | 150 | £32,700,000 |
| TBG Open Door Homes | 48 | 10 | 38 | £3,794,995 |
| Newlon Housing Trust | 120 | 80 | 40 | £15,800,000 |
| London Borough of Bromley | 535 | 535 | – | £37,959,000 |
| Optivo | 1,500 | 825 | 675 | £180,750,000 |
| London Borough of Wandsworth | 289 | 138 | 151 | £23,355,000 |
| Hyde Housing Association | 1,476 | 590 | 886 | £163,790,000 |
| London Borough of Lewisham | 456 | 285 | 171 | £69,954,000 |
| Croydon Churches Housing Association | 120 | 50 | 70 | £12,496,960 |
| Royal Borough of Kingston upon Thames | 105 | 105 | – | £13,125,000 |
| City of London | 200 | 150 | 50 | £16,500,000 |
| Southern Housing Group | 300 | 100 | 200 | £33,500,000 |
| London Legacy Development Corporation | 825 | 149 | 676 | £67,670,000 |
| London Borough of Brent | 701 | 701 | – | £111,746,000 |
| London Borough of Camden | 569 | 569 | – | £86,640,000 |
| One Housing Group Limited | 386 | 252 | 134 | £41,674,016 |
| Hexagon Housing Association | 180 | 90 | 90 | £24,885,000 |
| Riverside Housing Association | 151 | 90 | 61 | £18,780,000 |
| Phoenix Community Housing Association (Bellingham and Downham) | 73 | 48 | 25 | £9,983,000 |
| London Borough of Lambeth | 311 | 212 | 99 | £28,157,557 |
| London Borough of Hounslow | 540 | 540 | – | £93,225,000 |
| Royal Borough of Greenwich | 230 | 230 | – | £38,094,993 |
| L&Q | 539 | 154 | 385 | £55,126,500 |
| Cromwood Housing | 75 | 75 | – | £11,250,000 |
| London Borough of Newham | 550 | 500 | 50 | £91,683,000 |
| London Borough of Sutton | 65 | 54 | 11 | £10,060,000 |
| London Borough of Waltham Forest | 77 | 77 | – | £15,400,000 |
| London Borough of Hackney | 100 | 100 | – | £17,500,000 |
| London Borough of Haringey | 647 | 647 | – | £127,487,000 |
| London Borough of Barking and Dagenham | 1,757 | 573 | 1,184 | £171,033,390 |
| London Borough of Enfield | 1,119 | 824 | 295 | £166,590,000 |
| London Borough of Tower Hamlets | 194 | 194 | – | £32,017,420 |
| Metropolitan Housing Trust | 1,035 | 538 | 497 | £128,796,179 |
| Catalyst Housing | 1,000 | 535 | 465 | £118,850,000 |
| Network Homes | 1,000 | 500 | 500 | £122,515,888 |
| Notting Hill Genesis | 1,265 | 577 | 688 | £126,770,000 |
| Octavia Housing | 450 | 225 | 225 | £55,125,000 |
| ReSI Homes | 1,250 | – | 1,250 | £56,250,000 |
| Clarion Housing Group | 2,000 | 1,250 | 750 | £240,000,000 |
| London Borough of Southwark | 852 | 664 | 188 | £126,480,000 |
| Peabody | 1,000 | 500 | 500 | £120,000,000 |