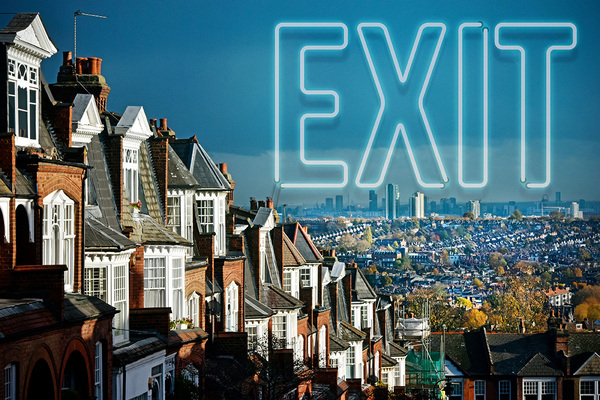 Cheyne Capital's 2014 social property impact fund converted to a UK real estate investment trust (REIT) on 1 January 2016, SoPro Holdings REIT.
Unaudited interim consolidated financial statements for the six months to 30 June 2020 record investment properties totalling £158.5m (fair value) at the end of the period, split between the three categories of counterparty: local authorities (£109.58m), registered providers (£27.58m) and charities (£21.35m).
The report also records the lessor's property rental income during the six months to 30 June 2020 as £2.99m, while total minimum future rent receivable under "non-cancellable leases" is noted as £126.89m, including £5.32m due within a year. Total committed investment deployed under the fund is expected to settle at £156m, the report notes.
The financial statements also note that the fund will seek to exit its investments ahead of the maturity of the fund, which has a closed-ended structure.
An enclosed report from Cheyne Capital Management, dated 29 September 2020, states: "The investment team are now reviewing all existing fund investments with a view to ensuring an optimal exit in advance of the fund's maturity."
Responding to Social Housing's request for comment, Cheyne Capital said: "For us, the most important thing is that our assets stay in the social sector for the long term and this is central to every investment we make.
"Cheyne was a pioneer in creating impact-governed, inviolable leases for the organisations we work with to ensure they have security of tenure and of knowing the properties will remain affordable now and into the future.
"The social covenants within the leases are set in stone and cannot be changed by ourselves or any future landlord and, at the end of the leases' term, they can either be renewed by the leaseholders or the properties will revert to them."
New relationships
Anna Shiel, head of origination at Big Society Capital, which provided £12m of seed funding to the fund, said that Cheyne had helped to "shape a market that Big Society Capital estimates is worth over £2.1bn at the end of 2019, and continues to grow". She added: "As the first to enter, Cheyne's fund is now the first to exit."
Miranda Plowden, business development director at SYHA, told Social Housing that the housing association is prepared for a change of ownership although it had not initially expected this.
"In relation to Cheyne's intention to dispose of its portfolio of social housing assets, our legal advice is that the contractual clauses and risks don't change," she said.
"We would want to establish a positive working relationship with any new owner in exactly the same way that we have enjoyed a positive relationship with Cheyne.
"We hadn't expected this change when we entered the leases but we appreciated this could happen and the legal documents provide for this. The lease terms cannot be changed by a new owner without our agreement."
Bristol
In Bristol, Cheyne has funded the development of 161 properties at Elderberry Walk, which is due to welcome its first residents in early 2021.
Of these, 61 homes will be leased by Bristol and Bath Regional Capital (BBRC) from Cheyne for ethically rented PRS homes, with registered provider United Communities managing the homes through a management agreement with BBRC. Another 23 homes are for market sale, and 77 homes are owned and directly managed by United Communities. United Communities does not have any leases with Cheyne.
Edward Rowberry, chief executive at Bristol and Bath Regional Capital CIC, said: "BBRC has put in place the required legal protections on the basis that there is always the possibility that an investment partner might change from time to time."
He added: "We do not consider that this news has any impact on the timings of scheme completion."
Barnet Council, through its ALMO Barnet Homes, leases 75 properties from Cheyne with 39 years on the lease, at an annual passing rent of £898,208. A council spokesperson said: "We have approached Cheyne for more information on these proposals, but it would not be appropriate to comment or speculate further at this stage."
London
In Croydon, Cheyne acquired three blocks containing a total of 338 units already leased to Croydon Council for use as temporary accommodation, in a circa £61.1m acquisition in December 2016.
The existing leases on the three properties were then renegotiated at an annual rent level designed to be more affordable for Croydon, with the leases extended to cover 40 years at Sycamore House and Concord House and 21 years at Windsor House, and becoming fully repairing and insuring on the part of the council.
The council has since completed significant fire door upgrades to all three buildings, which it said cost around £200,000 last year as part its "post-Grenfell housing improvements".
A council spokesperson told Social Housing: "We have long-term leases at these buildings that allow us to provide good-quality temporary accommodation for hundreds of local residents in need, and if these blocks do change hands this arrangement will continue and we will work closely with the new freeholder."
Elsewhere, Luton Borough Council leases 80 affordable rent flats created through Cheyne's brownfield development of the former Drill Hall at Old Bedford Road, completed in 2016 at a construction cost of around £7.3m, alongside a further 10 properties purchased on the open market by Cheyne in Luton and surrounding areas.
The remaining leases are understood to be around 13 to 15 years in length. The council was not available for comment.
Charities
Forward Housing, a charity that provides accommodation for people with learning disabilities, leases 61 properties from Cheyne with 39 years remaining, and right to renew after the initial term.
It said that it had "worked successfully with Cheyne for a number of years and is aware of the proposed transaction as a result of the upcoming maturity of their fund", adding: "We look forward to continuing to work with Cheyne and/or any replacement landlord in the future."
Charity P3, which leases 14 properties from Cheyne, was not available for comment.
As interest in impact investment within the social housing sector rises, the mechanism for different investments entering and exiting assets within the sector merits further analysis, Ms Shiel at Big Society Capital suggested.
She said: "As an impact investor, it is important that Cheyne is taking steps to ensure the portfolio's impact credentials are preserved through exit, and we also see this as an opportunity to learn about what mechanisms can be most effective in practice."