News
11.12.20
by Dominic Brady
A community charity that helped residents in the aftermath of the Grenfell Tower fire has admitted institutional racism after a review into its culture.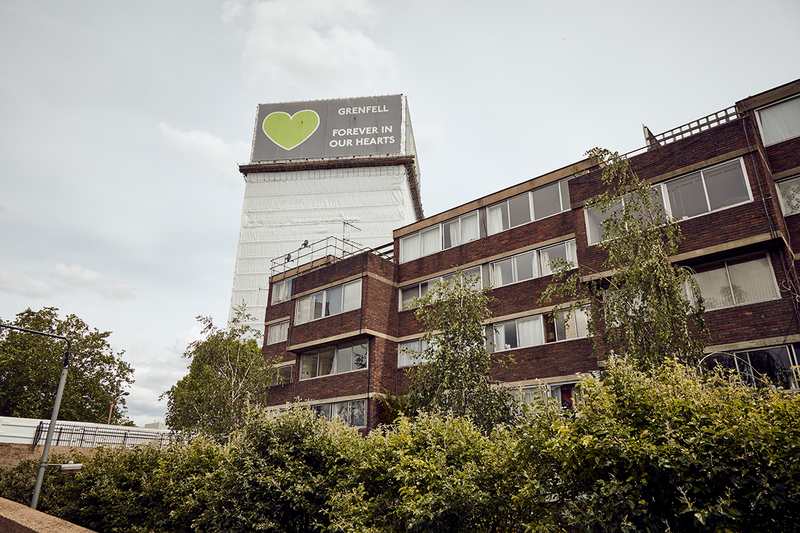 Grenfell Tower is part of the Lancaster West Estate (picture: Jon Enoch)
The Westway Trust said it accepted findings in a review by the Tutu Foundation that said the charity "has been and remains institutionally racist".
Established in 1971 to manage the area surrounding a west London motorway, the trust was involved in helping local residents in the aftermath of the Grenfell fire in June 2017.
The Tutu Foundation review found that a "legacy of institutional racism lives within the organisation in terms of the experience and relations with the African Caribbean community, which has led to a continuing mistrust and suspicion".
---
---
The foundation also accused the Westway Trust of losing sight of the reason for its establishment.
A "culture of bullying, indifference and arrogance" and a "deficit of cultural literacy and understanding" was also highlighted in the review.
It added: "The Grenfell fire brought into the wider public domain the long-held accusations by the local community that the Royal Borough of Kensington and Chelsea (RBKC) had failed to listen to their repeated concerns, which they believed was as a result of institutional racism, historic disenfranchisement, marginalisation and inequality."
A spokesperson for the Westway Trust said: "Allegations of institutional racism at the trust have been made over several decades. These are serious allegations and needed to be heard and understood.
"Local citizens compelled the trust to commission today's report, to understand people's experiences and criticisms and to address them in an authentic and open way. Westway Trust sees this as an opportunity for us to examine our culture and practices, and to set out real plans for change."
The Tutu Foundation recommended a "reparatory justice approach" in response to the review, including a formal apology, guarantee of non-repetition, restitution, compensation and rehabilitation.