News
14.05.21
by Nathaniel Barker
Greater Manchester mayor Andy Burnham has launched a new homelessness prevention strategy including plans to build 30,000 homes for social rent across the city region.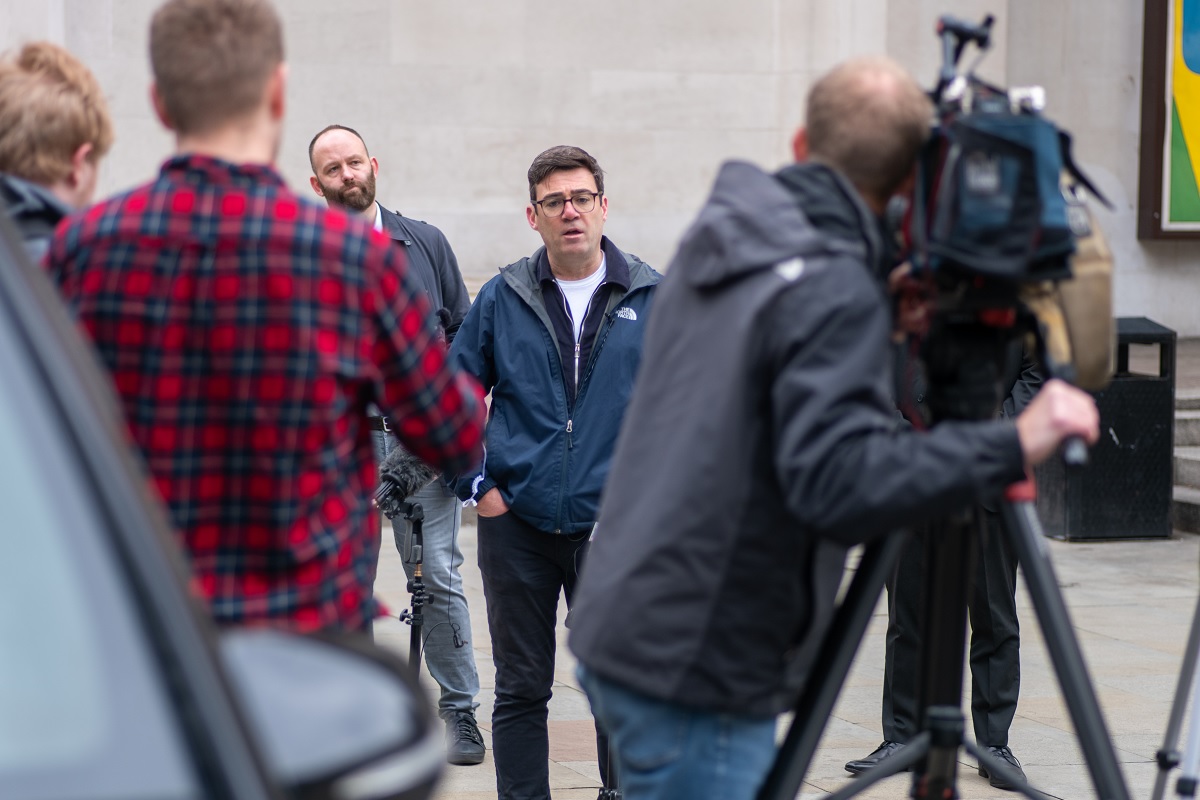 Andy Burnham unveiling the new strategy on Friday morning (picture: GMCA)
The Greater Manchester Combined Authority (GMCA) said that the new draft strategy represents an acceleration of its approach to beating homelessness that targets the root causes of the problem.
As well as the 30,000 homes for social rent – which will be zero-carbon – the proposed strategy involves delivering 300 homes specifically for people who have been sleeping rough.
A detailed plan on how the homes will be delivered is set to be published within a year, GMCA said.
In a bid to reduce private rented sector evictions – the biggest cause of homelessness in Greater Manchester – landlords would be asked to sign up to a 'good landlord charter'.
The GMCA has also promised to "radically improve" temporary accommodation standards, particularly for homeless families.
---
---
A public consultation on the draft strategy will run until 26 June, with a final strategy set to be approved later in the summer.
Mr Burnham said: "Today I have been on an early morning walk-about of our city centre to show that tackling rough sleeping and homelessness will be as much of a personal priority in my second term as mayor as it was in my first.
"We have reduced the number of people sleeping rough but there is no room for complacency.
"The eviction ban will end at some point and we know there has been a rise in the number of people who are in rent arrears.
"We need to be ready to support people and prevent homelessness wherever we can.
"This is why the time is right to bring forward Greater Manchester's first Homelessness Prevention Strategy."
Mr Burnham was elected to a second term as Greater Manchester mayor in a thumping victory at the local elections earlier this month, winning 67.3% of the vote.
The draft strategy will look to build on the A Bed Every Night scheme, launched in autumn 2018, which still puts a roof over around 520 heads each evening across the city region's 10 boroughs.
It has been developed with input from councils, people who have experienced homelessness and Greater Manchester Housing Providers, as well as other organisations including the police and the prison service.