Home
20/10/20
by Jack Simpson
Residents trapped in blocks with dangerous cladding have reacted angrily to comments from the government's building safety minister after he said that the government expected leaseholders to pay for some of the remediation costs to make their buildings safe.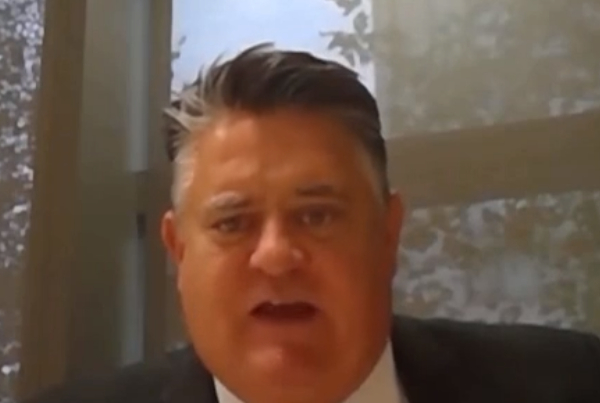 Lord Greenhalgh (picture: Parliament TV)
Speaking at a housing communities and local government select committee session yesterday, Lord Greenhalgh, the building safety minister, said that the government had been clear that leaseholders wouldn't be protected from all costs.
During the session scrutinising the government's new buildings safety bill, Lord Greenhalgh said: "It is fair to say that when we responded to the consultation in the Hackitt Review we made it clear that some costs would fall on leaseholders [and] they wouldn't be protected from all costs.
"But we've also been clear that where possible we can make them [the costs] affordable to them."
The comments from Lord Greenhalgh appears to be a shift from the government's previous position where ministers, including Theresa May and James Brokenshire, have said that leaseholders should not be forced to pay cladding costs. Both politicians have also previously said they would not rule out anything to ensure building owners covered the cost of remediation.
---
---
Clive Betts, select committee chair, pushed Lord Greenhalgh on what he called a "significant change" in position from the belief that leaseholders shouldn't pay, to the expectation that some costs would fall on them.
Responding, Lord Greenhalgh said it was down to "individual leases" which often determines who pays or whether buildings are in warranty or out of warranty.
He said: "If the freeholder decides not to do the right thing, in law, and they are out of warranty, it's the leaseholder that unfortunately faces the bill."
When told by Mr Betts that in the past ministers had said leaseholders should not have to pay, Lord Greenhalgh said that he wasn't present in the past and his position was that costs should be made affordable for leaseholders.
He added that keeping these bills affordable meant that this would be kept to a level that would ensure they were prevented from going bankrupt.
"Government will NOT be covering all the costs, Some costs will fall on Leaseholders" @team_greenhalgh

LEASEHOLDERS SHOULD NOT PAY FOR THE FAILURES THAT WERE NOT OF THEIR MAKING ! @EOCS_official @CommonsHCLG @LKPleasehold#endourcladdingscandal pic.twitter.com/QPLsuOQJlJ

— NLC #reLEASEus (@NLC_2019)
The comments have been met with heavy criticism from cladding groups and leaseholders across the country. End Our Cladding Scandal, the campaign's official Twitter account, posted on Twitter: "All the ministerial statements made over the years saying that remedial costs are not of our making, have all been forgotten now."
The Twitter account representing leaseholders in the M and M building at the Paddington Walk development in west London, which has already paid out nearly £7.5m in remediation costs, called the comments an utter betrayal, while the Liverpool Cladiators called the comment "depressing", saying that cladding bills were unaffordable to thousands.
Last month, Inside Housing re-launched it End Our Cladding Scandal campaign alongside leasehold groups, Grenfell survivors, politicians and The Sunday Times, which is calling on the government to take a proactive stance in remediating buildings with dangerous cladding.
This includes a call for the government to provide the money for remediation upfront and then seek to recover it from any responsible parties or via temporary levy on development. It also demands that leaseholders be protected from historic and future costs as a commitment under the government's new building safety legislation.