News
12 Aug 2021
by James Wilmore
Bromford has reported a 28 per cent jump in annual surplus but has missed its reinvestment target by a wide margin due to the pandemic.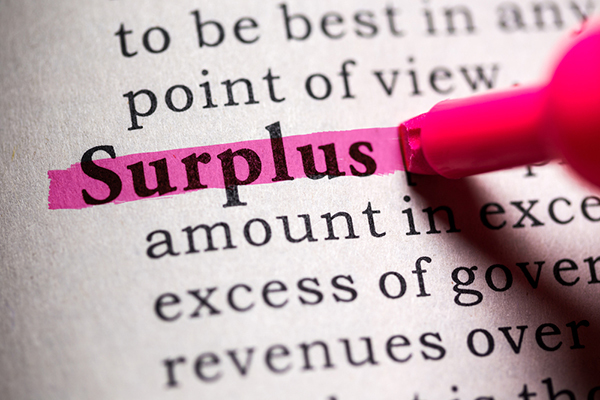 Picture: Getty
The 45,000-home landlord's net surplus increased to £62m in the year to the end of March, its annual report revealed. The increase was partly helped by a positive movement in the fair value of its financial instruments.
However, Bromford's reinvestment figure – including spending on new and existing stock – came in at 5.1 per cent against a target of 9.8 per cent.
As reported by Social Housing previously, the group's completions fell 12 per cent in the year, to 902. Its target for the year was 1,300, but like many in the sector, Bromford was hit by site shutdowns due to COVID-19 restrictions.
Its annual report also showed that spending on new homes fell to £112m, compared with £152m the year before.
Bromford's spend on existing stock was £142m, compared with £183m the year before.
---
---
Bromford said it is targeting 1,295 new homes in the current financial year, with 97 per cent of these to be social housing tenures.
"The group is well on course to increase our new homes per annum to over 1,400, which is a key strategic objective," it said.
Bromford, which appointed a new chief financial officer in April, said sales were hit by the pandemic. Revenue from new-home sales, of which 87 per cent were shared ownership, fell by around a fifth, to £38.6m.
Group turnover fell 1.7 per cent to £266.1m.
But in its core social housing lettings division, Bromford reported strong performance, with turnover and margin increasing. The operating margin on social housing lettings was 35 per cent, compared with 32 per cent the previous year. This was helped by a rent increase following the end of the government's cap on rent rises.
Social housing lettings were 82 per cent of overall turnover, compared with 78 per cent the year before, Bromford said.
The group's overall operating margin was 37 per cent, against 36 per cent the year before.
The group also said it had refurbished two of its main office sites, while cutting its office and non-office floor space by around 60,000 sq ft.
A year ago, Bromford said it was planning to reduce its office space by 40 per cent, partly due to new ways of working after the pandemic.
However, the group, which has completed two mergers since 2019, was already looking to cut its workspace by around 40,000 sq ft by 2023 as part of a four-year strategy.
Rent arrears were 1.9 per cent against a target of three per cent.
Net debt edged up to £1.09bn, Bromford reported. Gearing fell slightly from 40 per cent to 39 per cent.
Last month, Bromford revealed it had set aside an extra £2m to tackle damp and mould issues, following ITV's investigation into problems across the sector.