News
13 Aug 2021
by Sarah Williams
Funding company Blend has signed its first deal in Northern Ireland, with a £50m tap of its 2054 maturity for Choice Housing Ireland.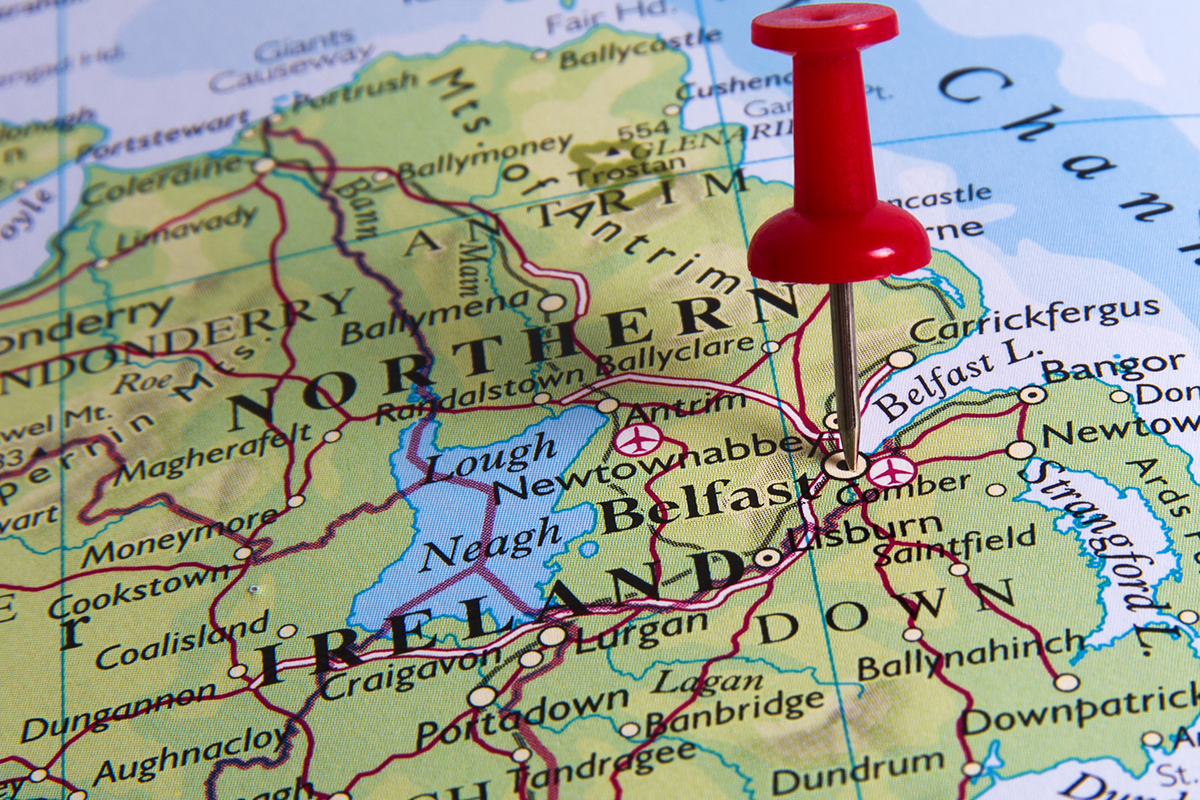 Choice Housing Ireland is based in Belfast (picture: Getty)
Pricing settled at 113 basis points over gilts, and an all-in cost of funds of 2.14 per cent.
Blend, which is owned by The Housing Finance Corporation (THFC), recently adopted a social bond framework, and the transaction is believed to be the first bond for a Northern Irish HA to bear the label.
Choice, the 12,000-home landlord, has previously borrowed from the wider THFC group.
The deal, completed on Tuesday (10 August), forms part of an £85m two-tranche transaction alongside a £35m tap on its 2047 bond for English association The Community Housing Group, which is based in the Midlands. The £35m portion priced at 105 basis points over gilts and an all-in cost of funds of 2.01 per cent.
Both taps were issued on a spot basis, but the £50m will be lent to Choice Housing on a 12-month deferred basis at an effective rate of 2.14 per cent.
According to the funder, this marks the tightest level yet achieved by Blend for a deferred drawdown. The company completed its first deferred deal in October 2020, in the first transaction of its kind by a sector aggregator.
---
---
The deals bring total issuance by Blend to £1.18bn.
Michael Rafferty, director of finance and resources at Choice Housing, said: "We are delighted to be joining Blend and welcome its entry to the Northern Irish sector.
"Being able to lock in current rates to meeting future funding needs is vital for us in mitigating risk, and Blend provides that with ease and speed, supporting us as we continue to lead the way in building a new type of housing association."
The Community Housing Group, which operates around 6,000 homes across Worcestershire including accommodation aimed at supporting independent living for the over-55s, is a first-time borrower from the group.
David Knowlton, finance director at The Community Housing Group, said: "Community Housing is delighted to join Blend with this £35m loan that will underpin our new 2021-24 corporate plan."
Piers Williamson, chief executive of Blend and THFC, said: "Blend's steady growth is opening up new opportunities for our borrowers, and today's first double-tranche issue demonstrates that. Not only does Blend provide quick and easy access to long-term funding at very competitive rates, but it now offers a reliable deferred drawdown option, allowing our borrowers to take advantage of the current rates environment to meet future funding needs."