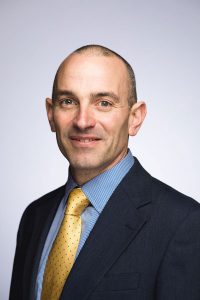 Bidvest Noonan has strengthened its senior management team with the appointment of Simon Giles as Chief Finance Officer for its business in Great Britain.
Having previously served as Chief Operating Officer for Axis Cleaning and Finance Director for the Axis Group, which was recently acquired by Bidvest Noonan, Giles will take on a leadership role for the wider Bidvest Noonan group across Great Britain.
A qualified chartered accountant, Giles has more than 20 years of experience and a proven track record for driving company performance.
Commenting on the appointment, Bidvest Noonan's Group CFO, Michael Kennedy, said: "I am delighted to welcome Simon to our team. He joins us at a key stage in our development. His wealth of financial experience and deep facilities industry knowledge will be invaluable to us as we continue to grow our brands."
Giles commented: "I am thrilled to take on this new role and support our wider group. I'm looking forward to working with my new colleagues across all our brands. I know that, together, we will continue to take this business from strength to strength."