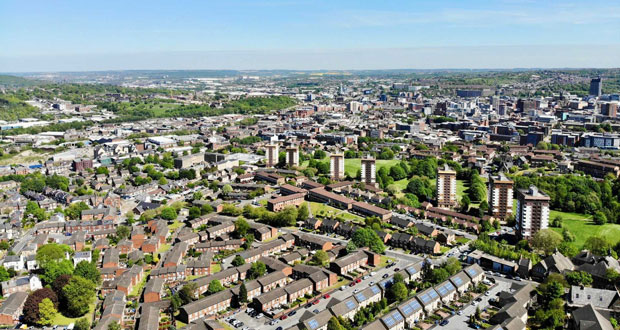 Building management solutions company, BG Energy Solutions, has announced a major rebrand to BGES Group as it divides the specialist elements of its business into four separate entities.
The new organisational structure has been designed to better support the business' expansion plans following a period of sustained growth.
Sitting beneath the umbrella brand of BGES Group, the new structure comprises BG Projects, BG Service, BG Net-Zero and BG Enterprise. BG Projects will concentrate on the delivery and development of all project related works including BMS design, panels and installation; while BG Service will concentrate on providing ongoing remote and field support and maintenance packages for clients.
The newly-formed BG Net-Zero specialises in energy management and carbon reduction, supporting organisations on their journey to net-zero. BG Enterprise will support the group for all ICT, network architecture and managed service provider (MSP) requirements.
A new visual identity "adds strength to the rebrand" says the BGES Group, bringing "a fresh look and feel". The rebrand will also facilitate the Group's future plans as it grows into new areas of expertise.
Gareth Barber, Managing Director of BGES Group commented: "Our new business structure and rebrand marks an exciting new chapter of growth for the company. It also strengthens our position as experts in building management solutions for a low carbon and connected world.
"We're on a mission to make buildings as smart, secure, comfortable, healthy and efficient as they can be. It's vital that we organise our business to support the built environment supply chain in achieving these goals.
"We have no doubt that this provides us with the strong foundation we need to start the next stage in our journey. From a client perspective, we have never been better placed to deliver services in a more highly focused way, led by specialist teams who are passionate about what they do.
"I'm very proud of what we've achieved together over the past few years. Our new brand identity better reflects our distinct offering and also creates a pathway for us to diversify into different areas in the near future."
2020 saw Sheffield-based BGES Group undergo significant expansion, with the addition of 16 new members of staff and the forging of several strategic partnerships, including an agreement with OakTree Power to provide demand side response services. The business also celebrated its 25 year anniversary, and further expanded its London office, which was established in 2019 to meet growing demand in the South of England.