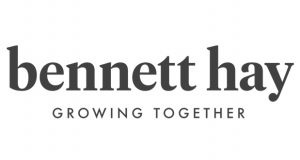 The London-based bespoke hospitality services company has undertaken a brand refresh and repositioning to reflect the changing face of the workplace a decade after the company was launched.
Under the moniker of Blended Services, Bennett Hay says it has moved away from the constraints of the traditional siloed facilities management norms and is instead addressing new office space management technologies coupled with a need for greater flexibility around its clients' working hours and occupancy levels.
Consequently, Bennett Hay is training its teams to multi-task between core departmental responsibilities to offer a blend of services and procedures that provide for catering & hospitality, reception, porterage, mailroom, and reprographics. The new service model is backed by the latest workplace technologies and reflects the increasing demand for lifestyle and concierge services that are being brought in to play by progressive organisations.
Bennett Hay's starting point in the process is to map and analyse the new face of guest experience by using technology to assess how and why the workplace is accessed, utilised, and controlled. The company will then create human interactions and service levels to shape an exceptional experience that bring client's brand values to life. The approach requires a more flexible workforce who are multi-skilled across traditional departmental service offerings to create a perfectly blended, multi-disciplined team.
Anthony Bennett, Co-founder and Director at Bennett Hay, explained: "We are seeing technology redefine the office experience with the receptionist's role evolving into a business host who looks after the workplace guest throughout their stay. Equally, our catering teams are becoming floor runners as they deliver pre-ordered food and drink in a timebound manner. To respond to individual needs of employees in their office neighbourhoods or at home, our mailroom operators are embracing new floor host duties too. This is set to continue, and service companies will need to become far more agile."
An updated website, refreshed collateral and an evolution of values address how corporate culture & productivity, and design & digitisation have shaped commercial estates and workplaces over the years, along with a palpable gear change in business practices post Covid-19.
Bennett Hay's new branding and positioning reflects research and feedback from clients across media, legal, banking and tech sectors, along with insights from architects, tech and organisational change specialists who are collectively at the fore of understanding and informing the emergent trends in workplace management. The refresh also draws on the voices and experience of long-standing work colleagues and stakeholders.
Bennett added: "The sea-change and acceptance of home working or working from anywhere is leading corporates to create workplace experiences more synonymous with a private members club. Business spaces must now not only entice people to an environment where they can feel safe, but they need to create a design-led destination that promotes productivity, support and collaboration. While the government is encouraging a return to the workplace, many large organisations have realised the value on employee welfare of working from home. Subsequently, progressive companies are creating experiences through a blend of workplace services and technology which draw people back at their own pace and regularity."