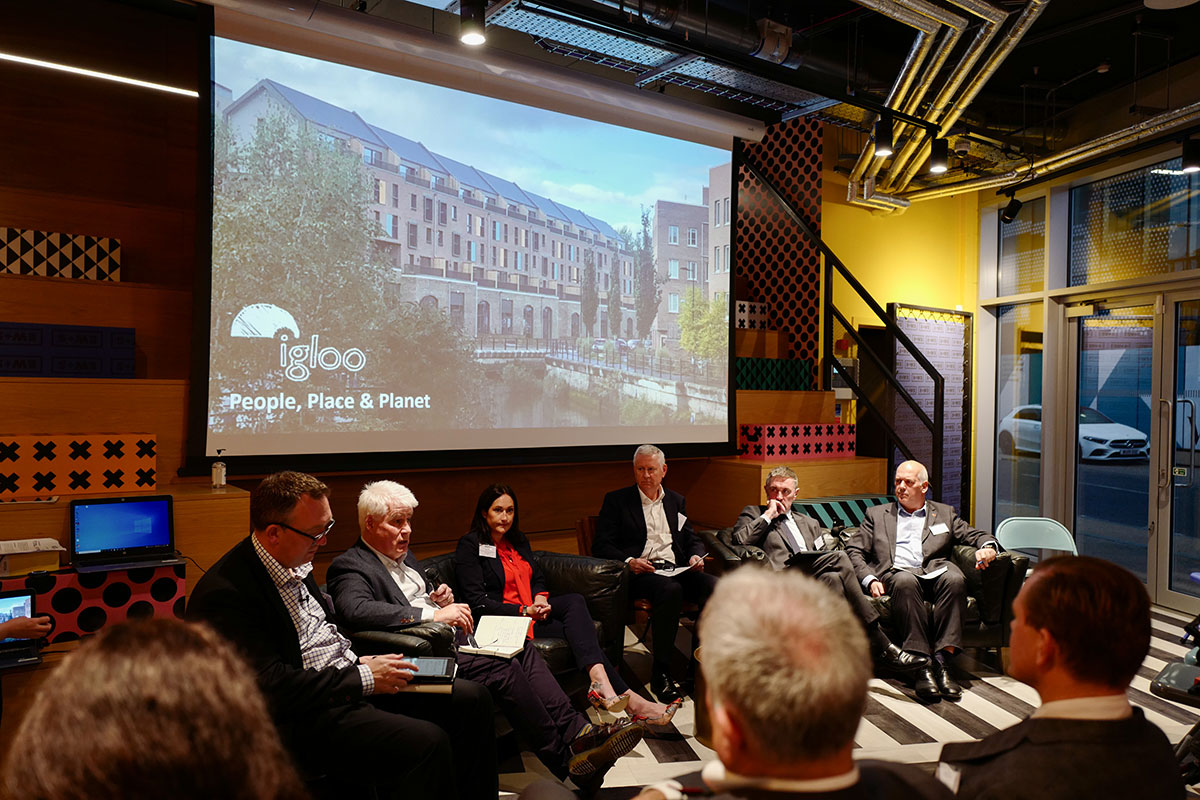 Speaking at an Unlock Net Zero event in London, Matt Harrison, who has been charged with overseeing the fund through the Department for Business, Energy and Industrial Strategy (BEIS), announced the update.
There is a pot of £160m to be bid for in Wave 1 of the SHDF and in the government's Heat and Buildings Strategy, released last month, a further £800m has been promised for Wave 2, which will be allocated in 2022-23 and 2024-25.
BEIS said that, by the end of this Spending Review period, just over £1bn will have been invested in the SHDF.
At the event, Mr Harrison said: "It'll be a substantial bid window with a lot of delivery timelines. Not just a one-year, sort of 'get it done, get done quickly'. We're going to give a three-year delivery horizon as a minimum. I'm going to try to push that to five, see how I get on with the Treasury. And I expect people to be able to scale and plan and do better."
At the same event, leading industry figures warned that inventive funding models for the path to net zero would be required, as the government will not be there to help it all the way.
Mr Harrison added: "Wave 1 is an enormously important opportunity for the sector. As I say, we won't be covering all of this – Savills' estimates [for the cost of decarbonising the housing stock] are quite eye-watering.
"We need to be able to leverage the government funding and whatever the housing associations and social housing sectors can bring to the market to get a decent amount of funding to get this market moving forward."
His views were echoed by Tim Weightman, group executive director at Places for People, who said that in terms of financing the net zero objectives, "we can't wait for government to come and tell us what the solution is".
Mr Harrison, whose background is in the navy, compared the task of decarbonising the UK's housing stock to that of looking after the nation's naval vessels.
He said: "I looked after the nation's naval base, I thought that was a challenging task. It's a complex business, highly dangerous assets. And you know, we need to keep our people safe.
"It turns out decarbonising the nation's housing stock is equally, if not more, challenging. I'm really interested to learn from the sector, what it is we need to do as the government, and the best way to shape our funds.
"There is no free money here. We're here to buy carbon. What we have to do is demonstrate success. Success will breed confidence in what we're doing to access that future fund."