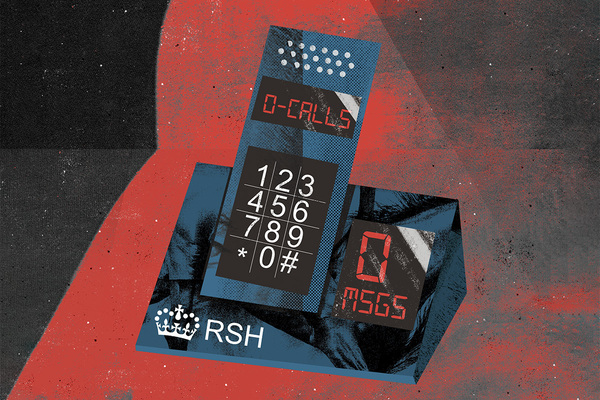 In October 2019, it commissioned its first tenant satisfaction survey using face-to-face interviews, with 82.6% reporting being happy in their homes and 100% saying they felt safe. However, only 55.6% felt informed or engaged. The association is working to set up regular tenant feedback forums, to try and improve engagement.
Other lease-based SSH providers have been censured by the RSH for potentially overcharging rents due to a failure to prove their stock meets the government definition for the tenure. First Priority says a comprehensive review of its own rents, submitted to the regulator recently, did not throw up any significant concerns.
With the action plan completed, First Priority says it is having discussions with the RSH on a monthly basis about being returned to compliance.
"We're working towards the position where we can say that we're compliant," says Mr Higgins. "I like to think the regulator quite likes what we have managed to do."
Lease-based provider experts agree that First Priority has made considerable progress in the past three years and will be of much less concern to the RSH than some other organisations, but whether that is enough to be regarded as compliant is a different question.
Last year, Inclusion Housing took the unprecedented step of trying to overturn its non-compliant regulatory grading in the High Court. It failed. In his ruling, the judge appeared to give the RSH carte blanche to downgrade any housing association "whose business model is judged to involve too much risk". In that context, is it even possible for any organisation operating the lease-based model to maintain compliance?
"Theoretically it is possible, but I think it's very hard," answers Jonathan Walters, deputy chief executive of the RSH. "So much reward often goes to the head landlord that there is very little money left in the business."
In addition, it is worth remembering that most non-compliant lease-based providers have not had the opportunity to improve their circumstances like First Priority has been able to do through the CVA process. The regulator has a policy of not commenting on individual cases, but Mr Walters adds the following observation: "We have seen in many other sectors that CVAs change the relationship between landlord and tenant or freeholder and leaseholder, so we shouldn't be surprised if that happened in this sector."
First Priority knows it remains vulnerable to turbulence. In a six-page document identifying specific risks to the association, it has listed 36 issues it does not believe it is currently in a position to manage effectively, even with the post-CVA leases. These range from the "relatively straightforward" to the "more problematic", Mr Higgins says, and include long-term demand for its housing, the possibility of rule changes over how much housing benefit it is allowed to claim and exposure to risks at its partners, such as care providers.
"The model is overengineered financially," he concedes. "And when it comes to managing those risks, we don't have that option to sell assets if it gets too much. REITs [real estate investment trusts] want us to take on all that risk for what is effectively a management fee, which is not something I'm prepared to do."
Margins are still tight. Notwithstanding extraordinary items relating to the CVA, First Priority edged a £33,000 surplus in 2020 – having taken a £3.1m loss in 2019 – and expects a similar out-turn this year.
Mr Higgins draws a comparison between First Priority and a petrol station. "Selling petrol is a single-figure margin, so petrol stations make most of their money from selling sweets, snacks etc in the shop.
"The difference is, with petrol you're pretty much guaranteed sales, with lower risk, but we're not guaranteed occupancy and selling other services to our existing tenants isn't an appropriate option. We have looked at whether we can take on other activities to increase our margin, but we don't have a massive amount of reserves, so not much appetite for risk."
First Priority is clearly keen to change its image. "It is frustrating when you do all this work and people's perceptions don't move on," says Mr Higgins. On the right terms it remains open to all options, including a merger.
The association will hope that the improvements it has made since 2018 will be enough to convince the regulator it should be compliant. But with the regulator still steadfast in its wariness of the lease-based model, changing the necessary minds will be no mean feat.