An architect who was convicted of domestic assult on his ex-partner during an acrimonious separation has been issued with a reprimand by the Arb's Professional Conduct Committee (PCC).
The PCC ruled that Simon Middlehurst's criminal conviction was relevant to his fitness to practise as an architect and that his conduct had undermined both his integrity and public confidence in the profession. The reprimand will remain permanently on his record and could be taken into account in any future disciplinary proceedings.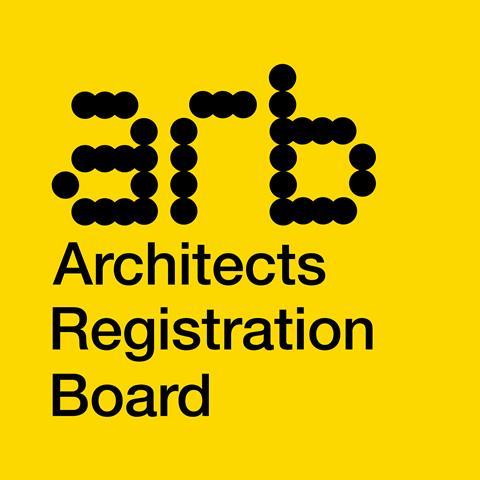 The hearing, this month, was told that Middlehurst, who now runs a practice in Richmond called Habispace, had lost his job as a result of the court proceedings.
In January last year he pleaded guilty to two counts of "assault by beating" against two people – known as persons A and B, one of whom was left bruised – in front of a 17-year-old child. He received an 18-month community sentence and a six-month restraining order.
The PCC was told that person A was his former partner and that the pair were involved in a "difficult and protracted marital breakdown".
Middlehurst admitted he had pushed and shoved her and spat on her. He denied a claim – which the PCC was unable to substantiate – that he had put his hands round her neck during the assault.
Representing himself via videolink, he admitted "on paper it sounds horrific" but said he had been acting out of "extreme stress and under deliberate provocation and duress".
She and person B came "uninvited" to his studio late one evening in November 2019 and, he said, began removing and damaging his property, including work-related computer equipment. An altercation broke out as Middlehurst tried to remove her from the property, the PCC heard.
He said he had subsequently been advised by the police that she had a right to be in the studio because of joint ownership of the domestic property. He described his actions as "regrettable". He said he had pleaded guilty in part to avoid his children having to give evidence.
Arb's lawyer, Kathryn Sheridan, argued that "even on the respondent's narrative of the offence for which he was convicted, his conduct would be considered deplorable by fellow members of the profession".
Sheridan said Middlehurst lacked insight into his offending, "as demonstrated by his repeated references in evidence to having been provoked, and by a lack of willingness to accept that public confidence in the profession might be adversely affected by his actions".
The PCC said he had "sought professional advice as a consequence of which he now knew to walk away from stressful situations. He also observed that he had never been provoked in the workplace… in an otherwise unblemished career of 28 years".
It also noted that the matrimonial home, where the events occurred, had since been sold and that as a result of an unspecified change in personal circumstances there was "less prospect of confrontation with person A". There had been no apparent repetition of offending behaviour since, it said.
The PCC said it "found him to be a generally careful and credible witness of fact" but that his conviction was a serious matter and "demonstrated a lack of restraint" and the fact the offence happened in front of a child and in a domestic setting were aggravating factors.
It added: "By assaulting by beating two persons, the respondent's actions failed to maintain the standard of general conduct expected of an architect, a member of a protected profession. Further, the committee was of opinion that a member of the public would be shocked and appalled by the respondent's criminal conduct, and that accordingly it brought the profession into disrepute and undermined public confidence in the profession."
It noted that the "primary purpose of any disciplinary order is the protection of the public and the reputation of the profession" rather than to punish an architect for a second time.