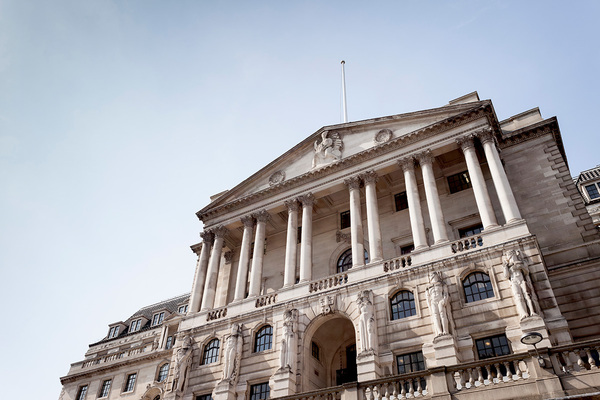 Sarah Jones, chief financial officer at the group, said that the £140m from Covid Corporate Financing Facility (CCFF) would help to reduce interest charges and go "some small way" towards offsetting the additional costs the organisation has incurred through the crisis.
Ten registered providers have now accessed the scheme, borrowing a combined £1.32bn (nominal value) through the scheme, data released yesterday from the bank shows (see table below).
Set up by the BoE with agreement from the UK government as part of measures to support businesses during the pandemic, the scheme enables investment-grade corporates to sell short-dated, unsecured commercial paper to the central bank at between 20 and 60 basis points over the sterling overnight index swap (OIS) rate.
The latest figures record that, as at 16 September, the scheme as whole has lent more than £17bn in total to 63 businesses, spanning numerous sectors, from airlines to hospitality and manufacturing.
L&Q and Optivo were the first housing associations to join the scheme at the start of June, borrowing £300m and £150m respectively. The BoE set the funding limit for eligible housing associations at £300m.
Social Housing reported in April that a number of larger housing associations had applied and qualified for the CCFF. By early July, Flagship (£50m) Platform (£100m) and PA Housing (£30m) had joined the scheme.
However, some other associations were initially blocked from accessing it, because the bank would only consider housing associations with a V1 viability rating from the Regulator of Social Housing.
This requirement was later removed on 11 June following sector lobbying, with guidance stating that housing associations would be assessed "with reference, among other things, to their revenue streams".
In taking £140m through the scheme, Anchor Hanover becomes the fourth largest HA borrower in the scheme after L&Q, Notting Hill Genesis (which sold £255m of paper) and Optivo.
Other more recent borrowers include V1-rated Aster (£100m) and Metropolitan Thames Valley – which, alongside Notting Hill Genesis, makes just two V2-rated HAs in the scheme currently.
MTVH, which was listed as a member of the scheme in August, confirmed to Social Housing last week that it had drawn down £25m from the scheme to date.
Commenting on Anchor Hanover's motivation in accessing the CCFF, Ms Jones said: "As a business we remain financially robust and demand for our services remains strong. Coronavirus, however, has undoubtedly meant we have been faced with significant additional costs which were necessary to safeguard residents and colleagues from the virus, particularly in our care business.
"As a result of this, we accessed the Covid Corporate Financing Facility to reduce our interest charges, which goes some small way in offsetting the additional costs incurred."
She added: "As a not-for-profit organisation, the benefits of accessing this facility will help us to maintain our ongoing commitment to continuing to provide homes where people love living in later life."