Almost a thousand buildings across London have had "stay put" orders suspended due to fire concerns, research by the London Assembly's Labour group has found.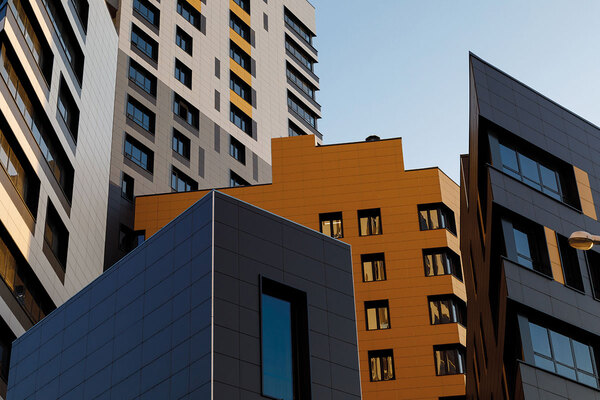 tower blocks cladding Getty.jpg
According to analysis carried out by the group, there has been a 42% increase in the number of buildings in London that have seen their evacuation policy changed to simultaneous evacuation since February.
This means that residents would be advised to leave the building in the event of a fire, whereas usually the advice given is to stay within your flat.
Usually when the policy is changed in a building, a new block-wide fire alarm system or waking watch will have to be installed to help alert residents in the event of a fire.
Data obtained by Anne Clarke, Labour's London Assembly fire and resilience spokesperson, shows that the number has leapt from 682 in February to 967 in July.
Ms Clarke has urged the government not to leave residents and leaseholders with "eye-watering" costs, and instead to recoup the money from developers.
The figures also reveal that almost a fifth of the buildings are under 18 metres tall.
---
---
Leaseholders and residents living in these low and medium-rise blocks currently do not qualify for financial support from the government for the costs of remediation or other fire safety measures, such as waking watches.
Ministers have signalled their plans to introduce a monthly £50 cap on the amount leaseholders would need to contribute towards replacing unsafe cladding in buildings under 18 metres tall.
But details of this scheme have still not been confirmed six months after they were announced. Ms Clarke said that the government urgently needs a plan to make these buildings safe.
The government has recommended that landlords scrap the use of EWS1 forms for buildings under 18 metres tall, however the forms have caused mortgage chaos for many homeowners. The EWS1 checks include intrusive inspections and cladding surveys to determine the make-up of a building's outer envelope and determine whether it poses any fire risk.
Earlier this month, London housing association L&Q told 10,000 residents in medium-rise blocks that they do not need EWS1 checks.
Ms Clarke said: "For those stuck in unsafe accommodation, worried about whether or not they're safe in their homes, the building safety crisis has dragged on too long. The scale of the crisis in London is growing, whilst the government tinkers round its edges and stalls on making buildings safe.
"Many of these buildings will need costly waking watches, adding to the eye-watering bills that leaseholders are already footing for remediation works, insurance premiums and EWS1 forms.
"Underpinning all of this is the urgent need for the government to come up with a plan to sort this crisis.
"Until this happens, fragmentary policies and insufficient funding pledges will continue to fall short, with Londoners struggling to stay afloat financially whilst living in unsafe homes."
The Ministry of Housing, Communities and Local Government has been contacted for comment.