News
12.02.21
by Dominic Brady
Social housing bond aggregator MORhomes has launched a sustainable bond framework, which is being piloted by five housing associations.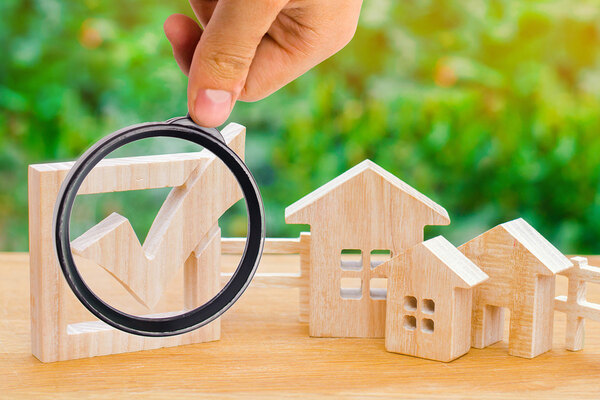 Picture: Getty
The framework represents an upgrade on the 'social' principles on which it has issued bonds in the past. Accrediting body the International Capital Market Association categorises a sustainable bond as one that "exclusively applied to finance or refinance a combination of both green and social projects".
As well as the new framework, first reported by Inside Housing last year, MORhomes introduced a Sustainable Housing Assessment (SHA) which will examine the environmental, social and governance (ESG) credentials of prospective borrowers.
The assessment includes 11 multiple-choice questions covering a range of indicators including energy efficiency of new stock, how providers are encouraging tenants to conserve energy and installation of low-carbon heating systems. It has been developed and piloted by five housing associations: Melin Homes, Hexagon, A2Dominion, Local Space and Newydd.
---
---
Patrick Symington, chief executive of MORhomes, said; "Tackling the housing crisis and creating lasting change has always been part of our ethos at MORhomes. This new framework and SHA are testament to this.
"We are proud to have developed a genuinely unique approach to assessing the ESG impact of our current and prospective housing association borrowers which is also quick and simple to complete. Borrowers who meet the standards are going above and beyond current requirements and helping meet the government's zero-carbon target and the United Nations' Sustainable Development Goals."
Mr Symington said he considers the framework an extension of the social housing Sustainability Reporting Standard that was launched last year and received the backing of organisations including banks, housing associations and investors.
Sustainability consultancy Sustainalytics provided a positive second-party opinion on the framework and NatWest's sustainable finance team supported its development. Real estate consultancy Ritterwald will independently validate the framework.
Dominic Brindley, head of public sector and structured asset finance at Natwest, said: "Having supported the working party to produce the sector reporting standards in 2020, it is a great pleasure to have worked with MORhomes, Sustainalytics and Ritterwald to help expand MORhomes' existing social bond framework into a sustainable bond framework.
"The framework provides significant support for fund raising for social housing providers that wish to tap into the sustainable capital markets for more modest funding requirements."
MORhomes was issued its first bond in 2019 and has since raised £429m for 15 housing association borrowers.