News
20 Jul 2021
by James Wilmore
Yorkshire-based housing association Accent is back in the black after its annual repairs and maintenance bill fell sharply due to the pandemic.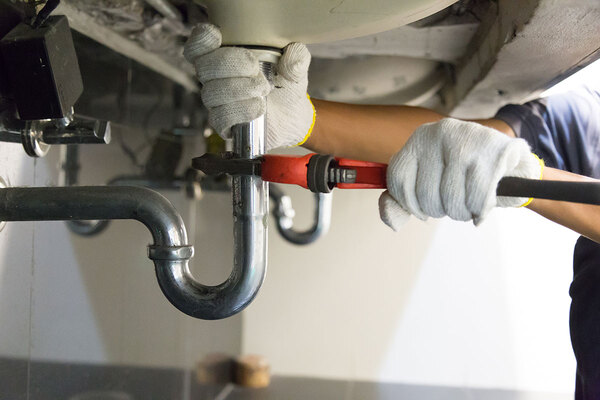 Picture: Getty
The 20,700-home landlord, which abandoned plans to merge with PA Housing in May, reported a post-tax surplus of £15.97m in the year to the end of March 2021.
This compared to a deficit of £1.79m in its previous year caused by £12.8m of break costs and "associated fees" from a refinancing.
During the 2020/21 financial year, Accent's spend on repairs and maintenance was £30.9m, compared to £41.7m the prior year. This included a £4.8m reduction in planned and routine maintenance.
"The coronavirus pandemic impacted on our planned programme, significantly limiting the amount that was budgeted to be invested during the year as the focus moved to customer and colleague safety," the group said in its annual report.
However, it reported some extra pandemic-related costs, including PPE and cleaning.
---
---
In the most recent year, turnover rose three per cent to £103m.
The Shipley-based group completed just 32 properties in the year, compared to 165 in the previous 12 months. Many of its sector peers have also seen completions fall as residential building sites were hit by the first lockdown last year.
Accent started more than 350 new homes in 2020/21, it said. These were mainly on land-led sites in Cambridgeshire, Surrey and Yorkshire.
The landlord said it is moving from a small Section 106 strategy to a land-led programme, where it acquires its own sites. A total of 643 new homes are currently on site and from 2022 it expects to be handing over 600 new homes a year.
In the most recent year, Accent sold 56 shared ownership homes, generating first tranche sales of £7.7m. No open market sales were completed.
The group's overall operating margin was 26.84 per cent, which it said was higher than its target as a result of the fall in maintenance spend. The margin on social housing lettings was 27.31 per cent, compared to a target of 22.45 per cent.
Rent arrears were 3.21 per cent at year-end compared to 3.18 per cent the prior year.
Voids and bad debts were 2.1 per cent, which was significantly higher than Accent's target of 1.65 per cent. The group said this was the result of taking a "cautious approach" to re-letting void properties during the pandemic.
Accent's net debt rose slightly to £360.2m, compared to £356.1m the prior year.
Paul Dolan, Accent's chief executive, said: "2020 has been a difficult year for many of us, for many different reasons. Despite the challenges, our ability to adapt to meet the needs of our customers, at the same time as exceeding our financial expectations, means we can end the year on an extremely positive note."