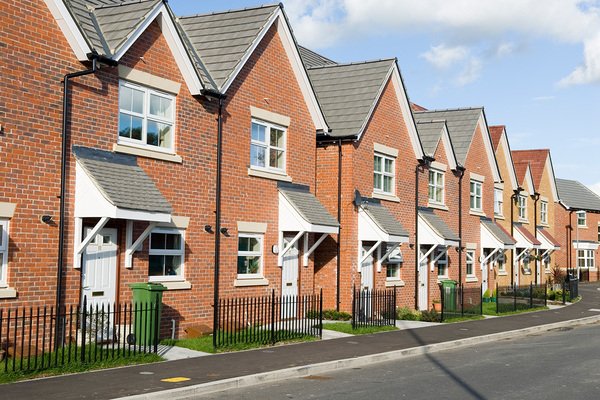 Mr Slocombe says the extent of the M&G deal is "likely to grow". He says: "Let's see how M&G investors digest that new opportunity."
But he adds: "We are keen to attract more private capital into the sector if we're going to continue building affordable homes. We need to find sources of capital from outside the sector."
Mr Rawal says MTVH is also open to private capital. "We'll build as many homes as we can with our own resources, but at the same time if there are partners out there we will go and do that."
In 2019, MTVH sold 132 new build shared ownership apartments to real estate investment trust Residential Secure Income, but retained management of the properties. Through its SO Resi shared ownership brand, MTVH also launched a sales agency to handle transactions on shared ownership properties, with its first deal being done with Croydon Council's housing development arm Brick by Brick.
Despite the changes coming down the track, though, associations are remaining positive around shared ownership as transactions have bounced back from an initial hit resulting from the pandemic.
Ms Tate says that prospective shared ownership customers have indicated they have bigger deposits, having saved from not going out due to lockdowns. She has also noticed the well-documented trend of people wanting more outside space.
However, Mr Rawal questions the idea of a great post-pandemic exit from London. "The idea may have been true about eight months ago, but we now we are seeing something different and we are getting enquiries and reselling on schemes close to transport hubs."
Nevertheless, MTVH is also seeing good demand for its schemes outside London, including a new scheme in Northamptonshire offering 55 shared ownership properties on a 100-home scheme. "The first release (of shared ownership) homes was sold out within a week-and-a-half, so we're seeing good demand all over," Mr Rawal says.
Mr Slocombe acknowledges that people reviewing where they live and what they need in their homes is likely to continue. "And people back on full salary, [that] will make them feel like they've got a bit more money in their pocket," he adds. But he adds a caveat: "My concern is that we then have a slightly bumpy ride as the economy tries to rediscover its equilibrium."
On MTVH's future approach to shared ownership, Mr Rawal says: "It's a core of our strategy, we believe in the product and the impact it can make on people's lives."
In terms of demand, too, Mr Rawal says it has had its busiest three months in terms of enquiries and demand.
For Bromford, it has been a mixed picture. Ms Jarrett says that selling shared ownership homes in Bristol has been as easy as "falling off a log". But in some other areas, sales have been slower for Bromford.
At Hyde, Mr Slocombe says he would like to be doing more shared ownership. But he qualifies that by saying: "Our role isn't to grow a particular tenure over another but to meet the demand in the market, wherever that market might be at any given time.
"If there's no demand in 10 to 15 years' time, we're not going to be thrilled, but we'd be bonkers to be building shared ownership."