As immediate past-chair of Homes England, Simon Dudley knows a thing or two about getting developments off the ground. As the new chair of Ebbsfleet Development Corporation, he is responsible for delivering one of the largest schemes in the UK. He speaks to Peter Apps about how he is planning to speed up delivery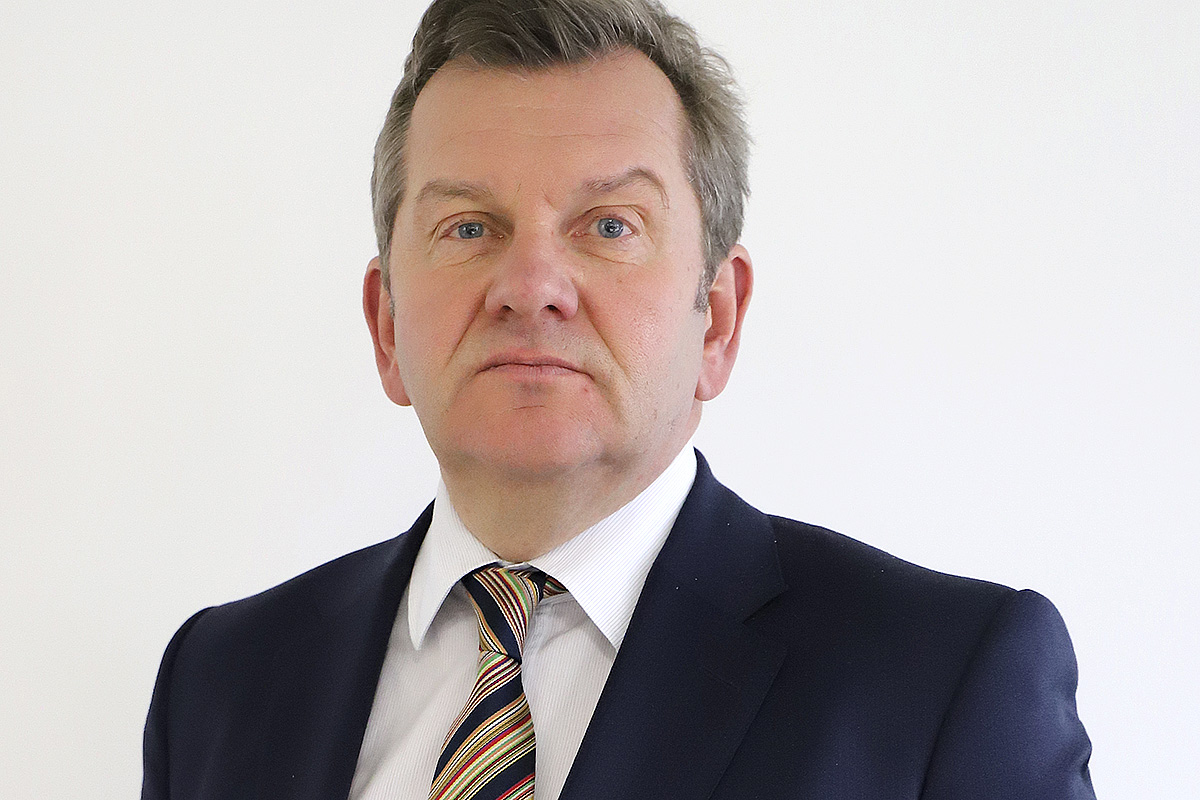 You've just taken over at Ebbsfleet. What can the sector expect from the Ebbsfleet project over the next two years?
The team have done a fantastic job to get the development corporation and the garden village to this point. I think my priority is going to be helping to take it forward and hopefully to increase housing numbers that have been delivered by people currently on sites within the red line [the site boundary].
Where are we in terms of numbers at the moment?
Just over 2,000 homes have been delivered. There's outline planning permission for about 5,000 homes at the moment and a target of about 15,000 homes. So, a very solid foundation. But at the moment we're delivering about 300 homes per annum. So, I would like to see that increased.
Ebbsfleet has been a long time in the works. As you look at the next few years, how confident are you that pace can be stepped up?
I'm actually very confident because I think there is an element of the suppliers' squeeze going on at the moment in the housing sector.
I think the good thing is that there are a number of consented schemes. There are house builders that are on site. I'm meeting with some of them. They are keen to increase their production levels.
---
---
We are doing this interview over Teams. Lots of people are working remotely now. Do you think that strengthens the case for a development like Ebbsfleet?
I think it does. As we move through COVID-19 and into recovery, one of the things people will be pleasantly surprised about is that they don't have to commute in for work every day, that video conferencing is an effective way to work.
There is still going to be a need for office locations, but people may be working on a profile of work that might not mean going into the office every day.
So then your home is also the place where you are working, and you are going to be thinking about the environment that you are in and public open space and exercise and the like. I think for somewhere like Ebbsfleet that is very positive.
When it comes to the specifics of this project and getting this work done, are there any aspects of the Brexit reality that worry you?
No, I don't see Brexit as being a consideration in this at all. I don't see Brexit being an impediment to something like Ebbsfleet.
I think we recognise the inward investment opportunities that there are in Great Britain. So, in a way, in a challenging world I think Britain can look like a good place to invest your money.
How important are the social landlords going to be in what you are trying to do at Ebbsfleet?
I think very important. It is a multi-tenure development – that is not only market sale but working with registered providers. It is a counter-cyclical sector, so when you have a more challenging economic development, we are even more dependent on the fantastic work that registered providers do.
Affordable housing is important both as part of Section 106 and more generally. I also think that there are big opportunities for build-to-rent and the private rented sector.
You mentioned the affordable housing element. Do you have a target in mind?
I'm on the record that I think we should be building more social housing, as well as affordable rent and shared ownership. There is a significant need for that, and a need that has been brought out even more because of the COVID-19 pandemic.
I think it should be a tenure-blind type model where you have got a mix of different tenures within an overall development envelope.
You have come to this role after a number of years at Homes England. What insight have you gained during that time into what the country needs to do to step up housing delivery?
I think some of the primary strands are deregulating the land market, making it easier to bring forward land for planning applications and there are planning reforms that are being worked through at the moment. It takes a huge amount of time and money for people to bring forward planning applications. It just takes too long to get building homes.
[Also] funding the SME sector – that is very important at the moment, that we avoid over-concentration to a small number of national house builders.
And then there is infrastructure investment in order to bring forward serviced plots for housebuilding and affordable housing grant. There is a huge amount of investment that needs to go into the affordable housing sector.
We are hopefully nearing the end of lockdowns. What are you looking forward to doing?
Sitting in a pub with some mates and having a beer, going to some live sport – I would like to get to a rugby match – and playing golf; the things we took for granted.